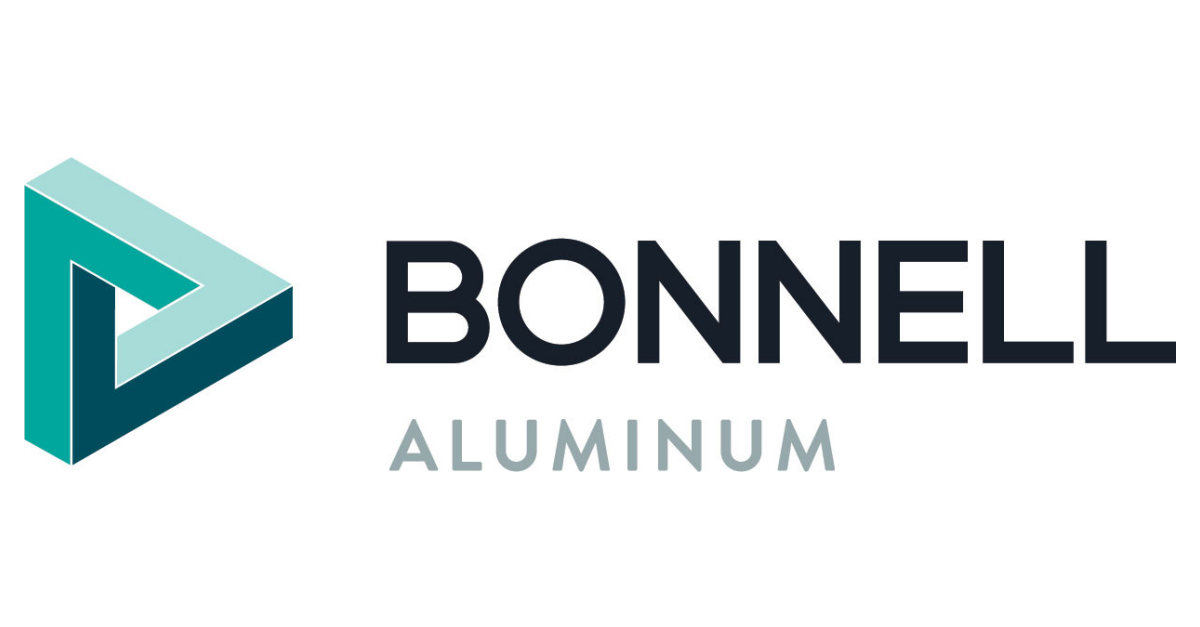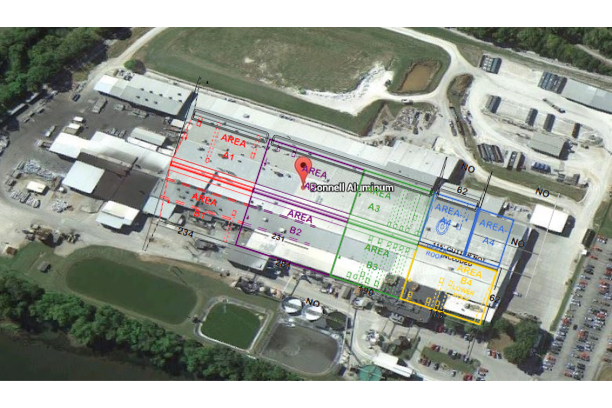 Since 1953, Bonnell Aluminum has been North America's premier manufacturer of custom aluminum extrusions serving the building, construction market and industrial markets.
Bonnell manufacturers mill finished anodized and painted aluminum. When Bonnell was experiencing roof leaks on the building and internal gutter we offered the best solution for handling the problem. More than a coating and a superb safety record, Thermal-Tec helped Bonnell Aluminum solve the problem leaks.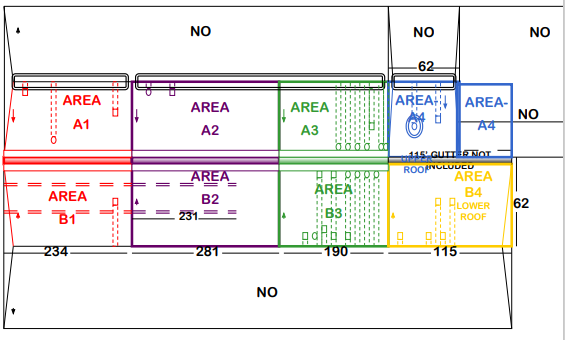 White coating had accelerated metal degradation
Multiple internal gutter leaks
Metal panels had completely rotted through
Area B1 needed replacement panels
White coatings are popular in warmer regions due to their reflective properties. But the nature of coatings in general is more akin to that of paint.
They can seal out liquid, but end up trapping in moisture vapor because the coating isn't permeable. This leads to accelerated degradation of the metal panels, once internal and operational off-gassing meets the vapor.
With gutters failing, and metal panels being eaten away at an accelerated rate, Bonnell was taking on more moisture each year they didn't take action. And being in the aluminum manufacturing industry means you need a permanent roofing solution.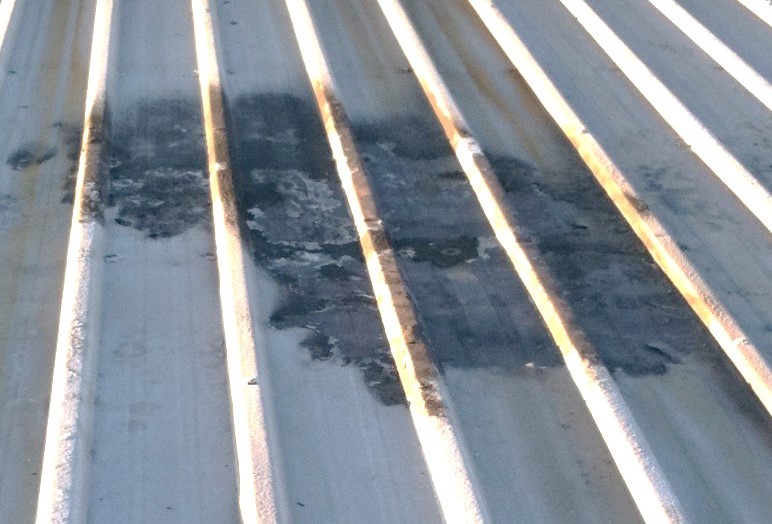 Metal degradation from underneath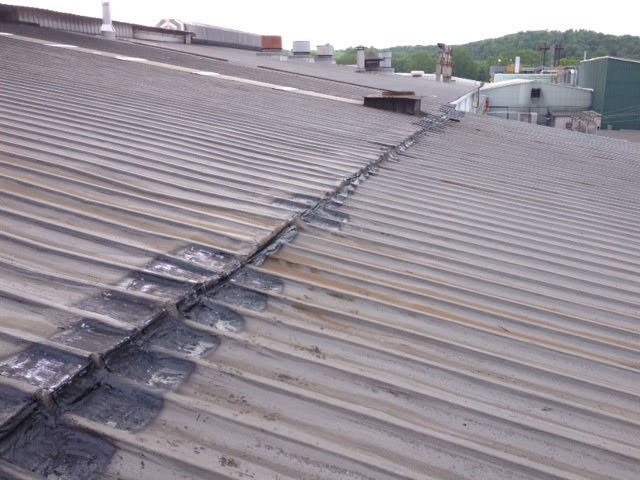 Failed roof system seam, unsuccessfully repaired
The solution:
Replace and reinforce any hazardous panels with new metal
Fix and reinforce all internal gutters wherever needed
Custom-fit our MR Multi-Ply Roofing System to seal any leaks and add an additional 80-100 thousand pounds of tensile strength.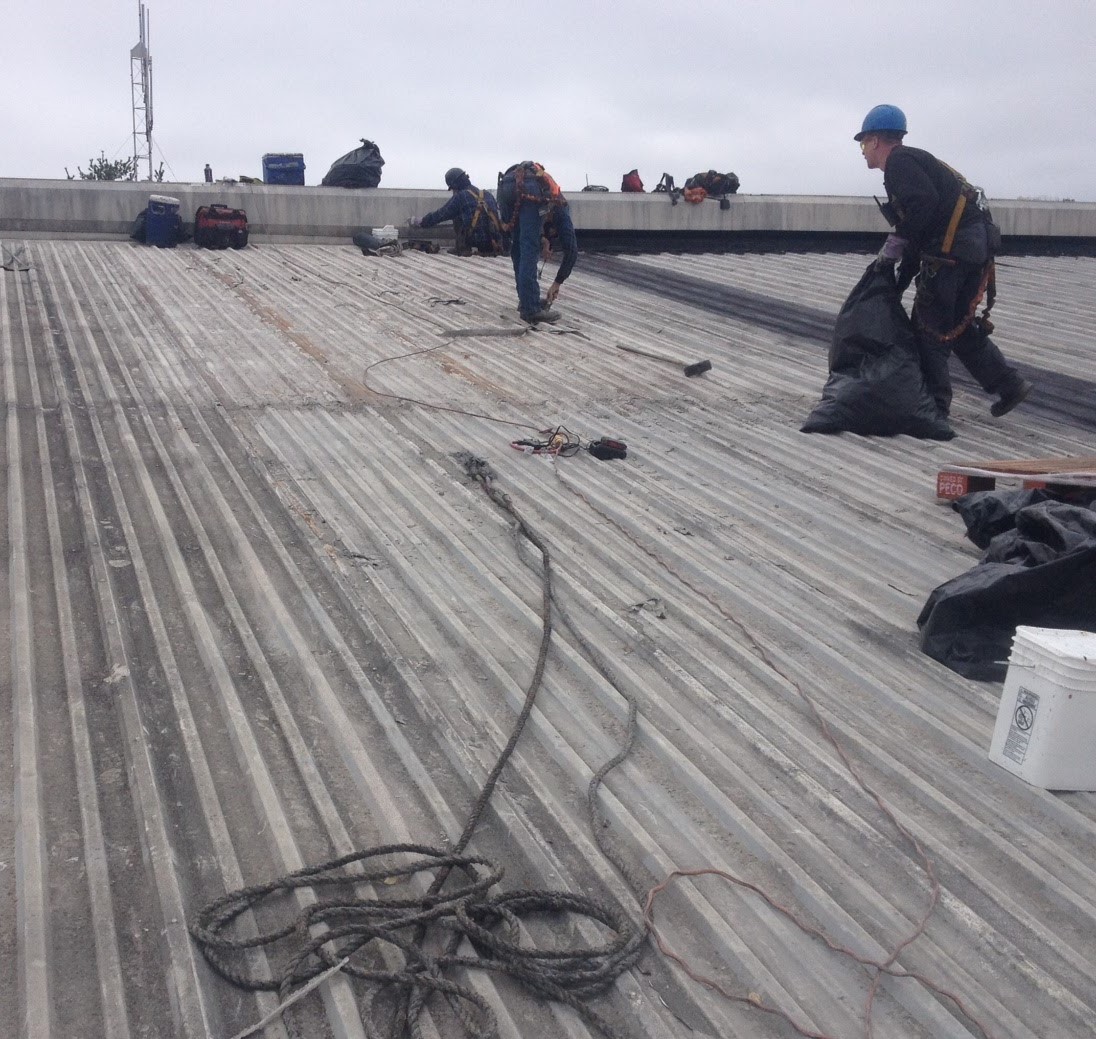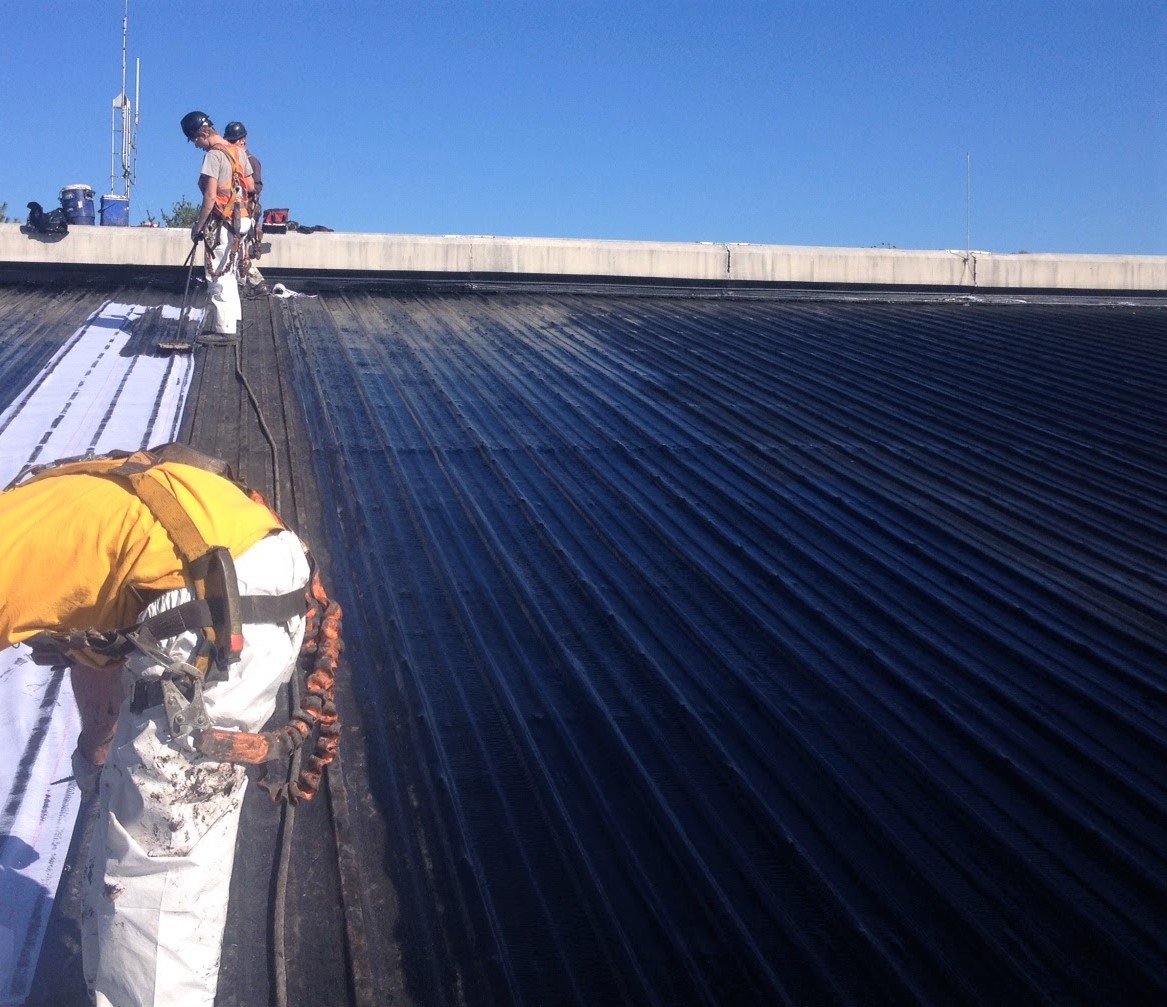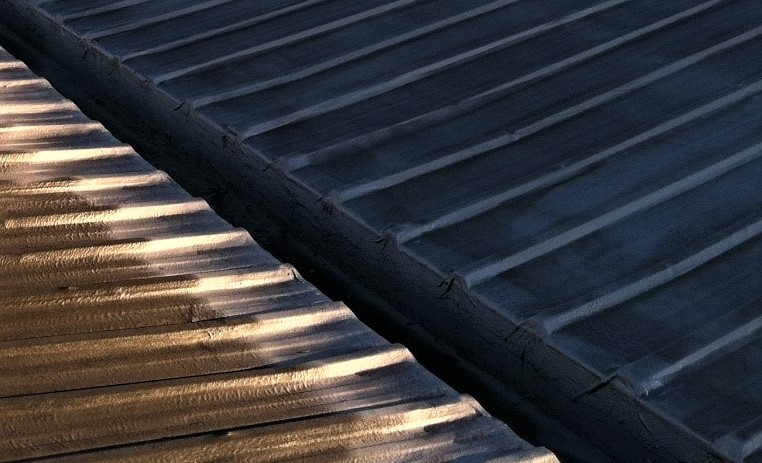 Exposed, degrading gutters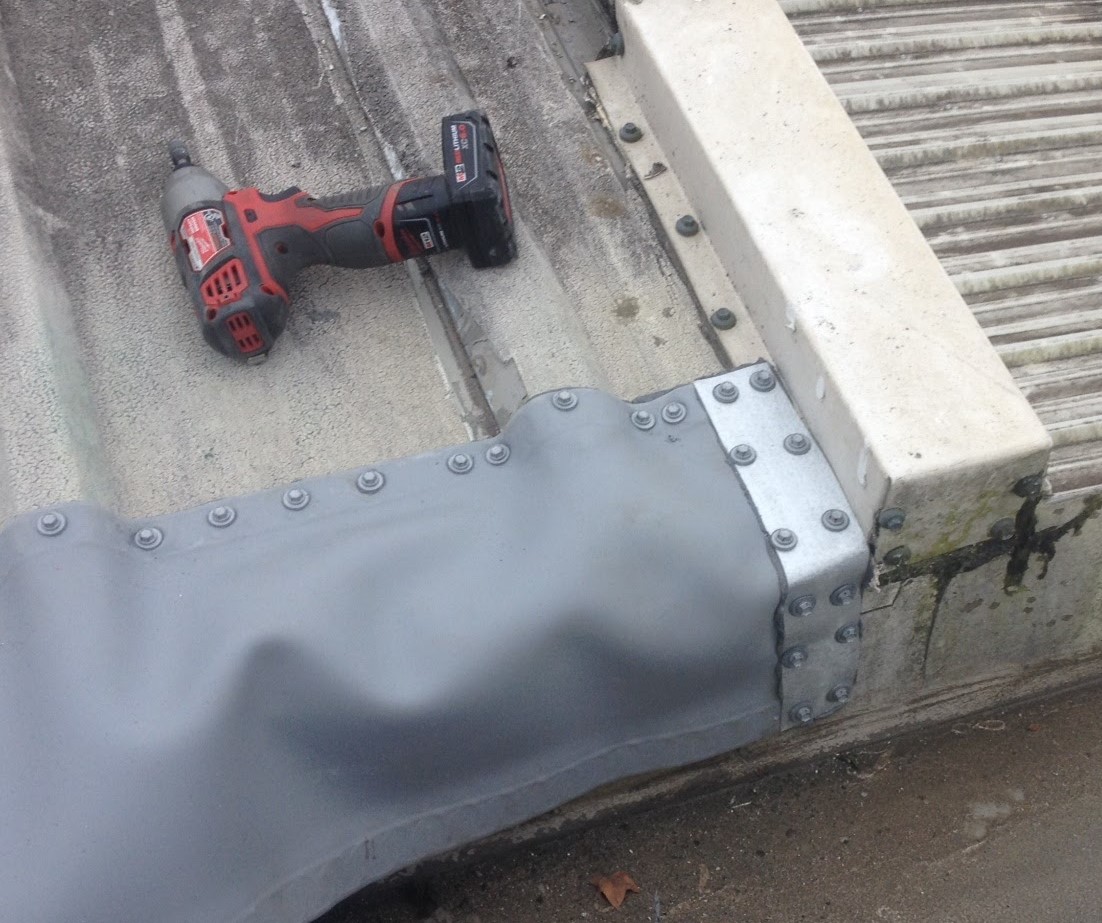 Sealing gaps with flashing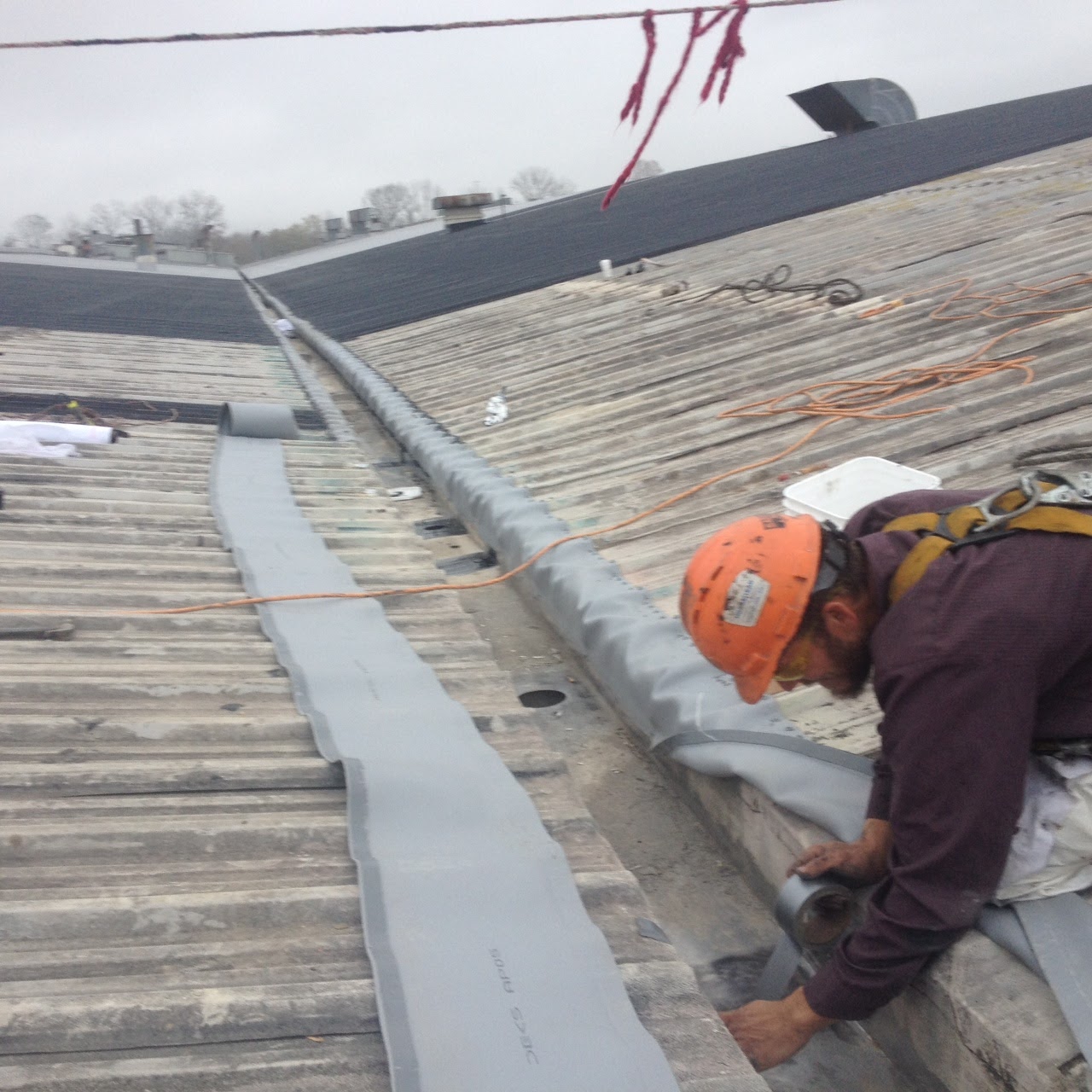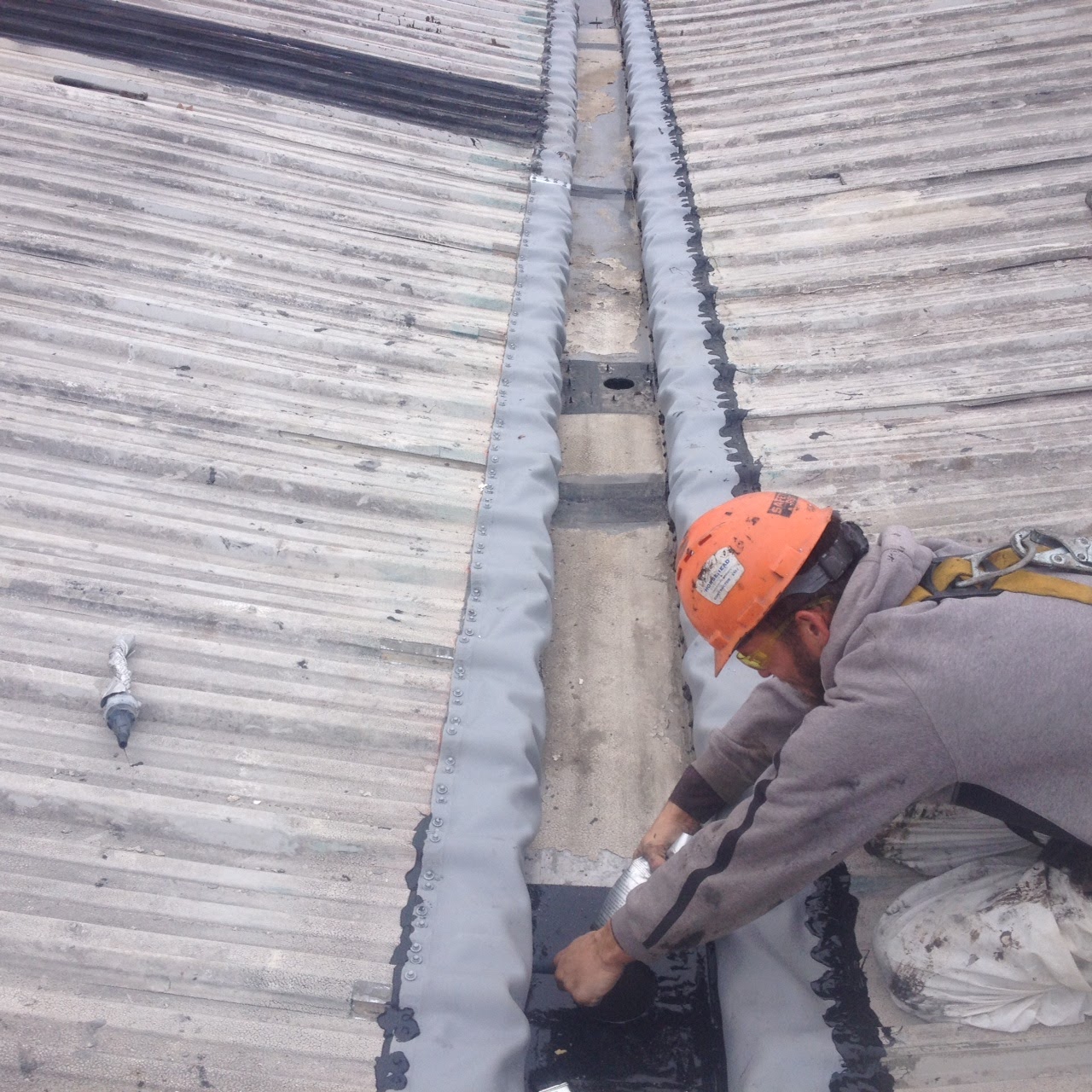 Continued gutters in process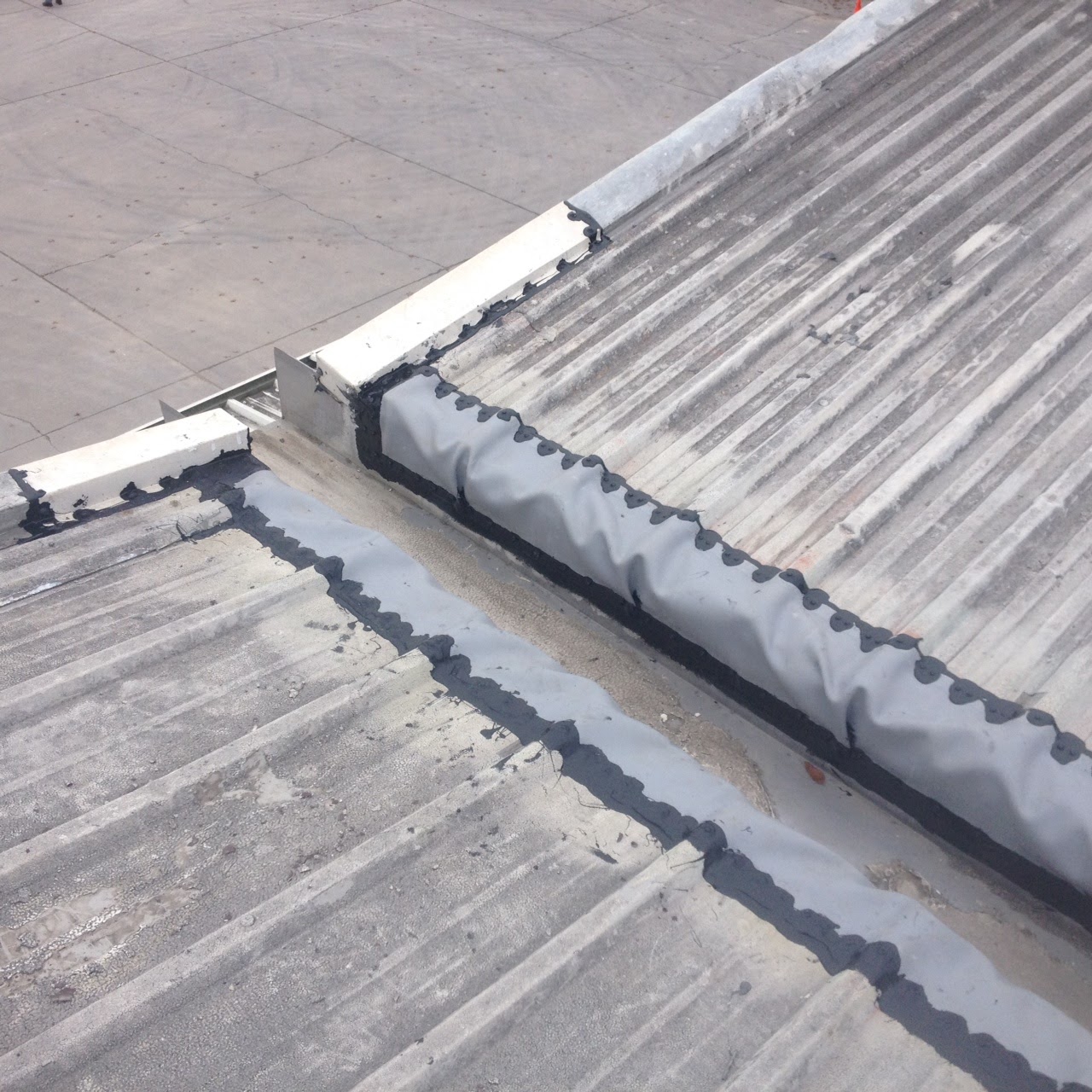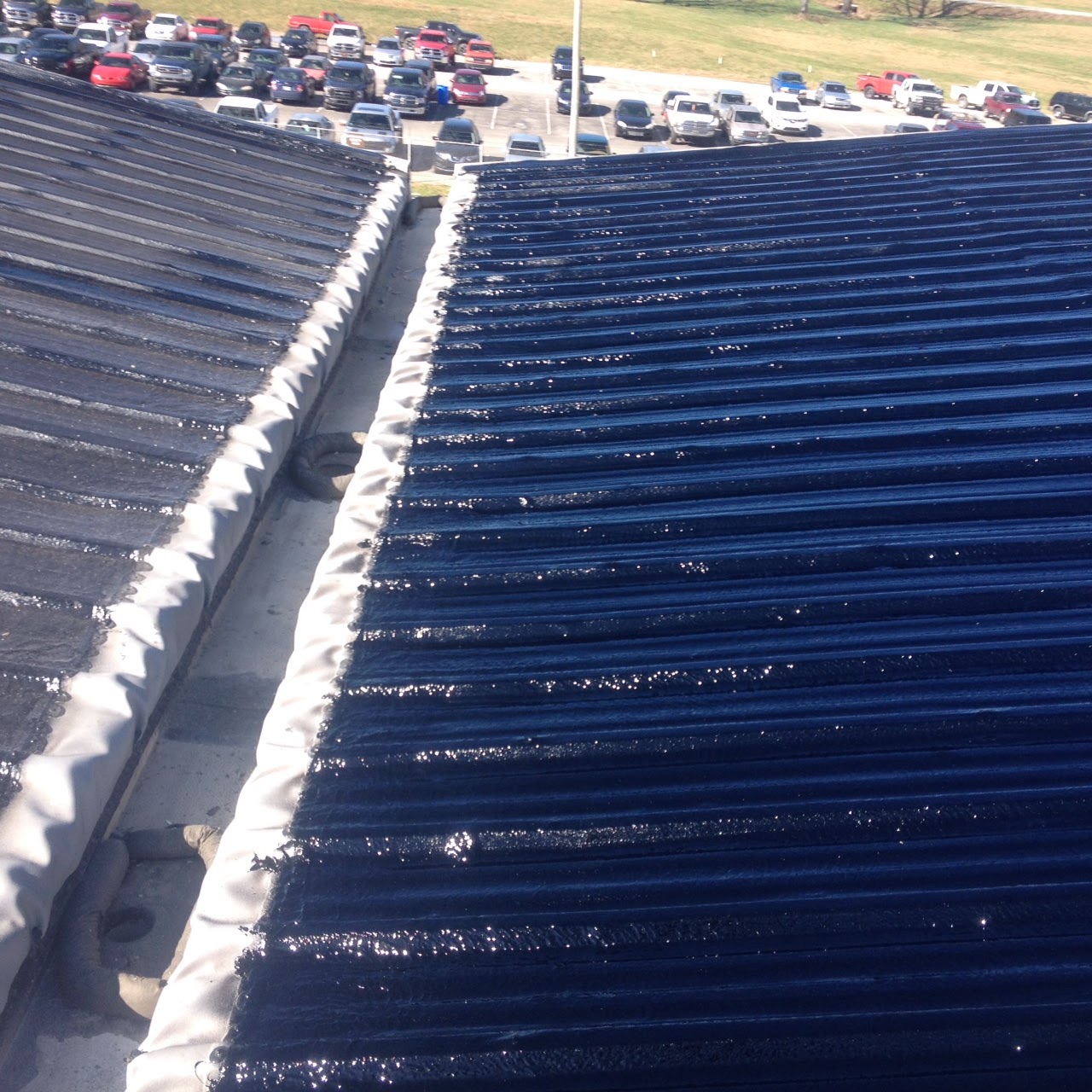 Sealed gutters with MR Multi-Ply System