Transite, Cement & Asbestos Roof Repair
Transite is an asbestos-containing, cement-board material created in 1929 by the Johns-Manville Corporation. Its insulating properties, durability, and heat-resistant qualities made it the premier choice for industrial building roofing-systems throughout the US. With a life cycle of 50 - 70 years and few maintenance requirements, Transite was widely accepted as the roofing standard for building facilities with high heat and high moisture concentrations. Most common industrial facilities with transite roof panels would include:
Chemical Plants
Foundries/Forges
Paper Plants
Wastewater Treatment Plants
Once referred to as a "super-product", Transite was at its peak production and usage from the 1930s – 1980s. It wasn't until 1985, the US government issued a ban on Transite and other asbestos-laden construction materials after discovering the health risks. More on that can be found here.
Read an article in Modern Casting Magazine on how Thermal-Tec's Traniste Roofing Solution helped a Midwestern Foundry.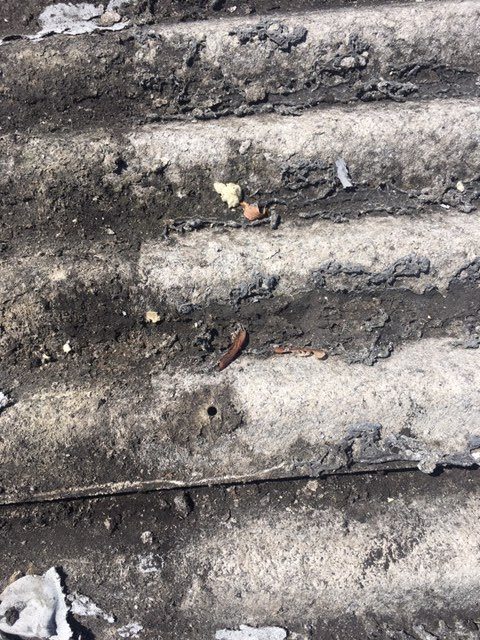 You Don't Have to Tear Off Your Transite Roof
Transite is still a quality roofing solution. You'll find old transite roofs still functioning today. A true testament to the material's super strength and longevity. Ideally, these roofs should stay intact due to the amount of asbestos contained within each panel (approximately 45 - 50% asbestos by weight). They must be brought up to current building and safety codes either by encapsulation or an enviro-friendly retrofit restoration by a qualified "re-roofing" specialist.
Unsure if you have old transite on your building? Check out our article for help Identifying Transite Asbestos roofing systems.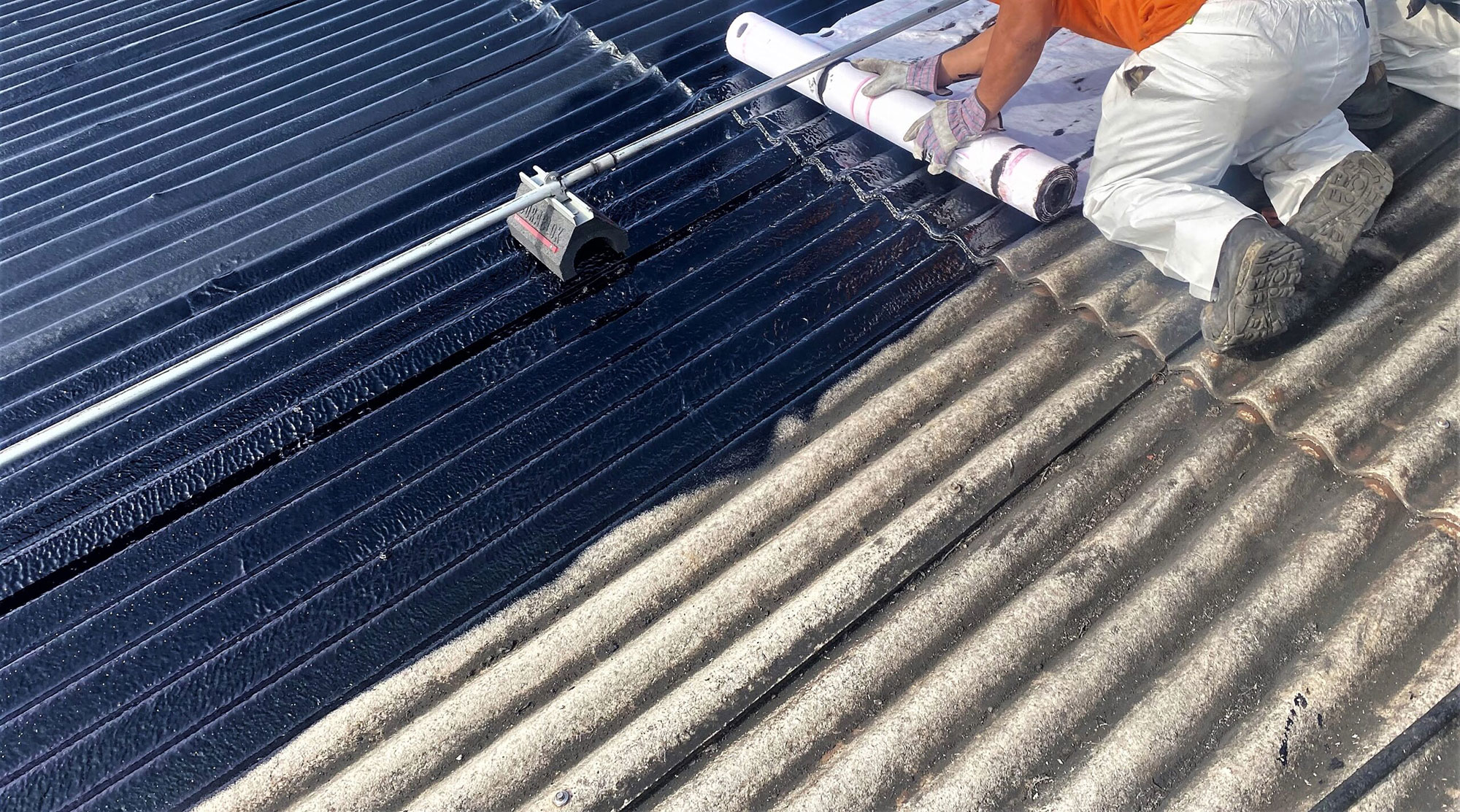 Repair & Restore Your Transite Roof
Asbestos removal is dangerous, extremely expensive, and heavily regulated by OSHA and the EPA.  The abatement and removal process can be long and cause business disruptions (shutdowns). It also requires the building owner to medically monitor all personnel associated with the project for the following 20 years. And the building owner isn't shielded from liability during that time.
That's where we come in. Thermal-Tec has been a specialist in transite roof repair for 39 years. The entire restoration process can be done without OSHA and the EPA present, thanks to our MR Multi-Ply® Roofing Solution. Which seals the hazardous material tightly while adding 80,000 – 100,000 lbs of tensile strength to your roof.