Commercial Metal Roof Restoration Solutions
At Thermal-Tec we specialize in restoring and repairing commercial metal roofs. Our proprietary roofing system was engineered as the ultimate roofing solution for large metal buildings.
Large metal roofs have hundreds of thousands of potential leak areas the minute they're installed. Our multi-ply system was designed to adhere uniformly to all metal panels, with no gaps, no seams, and no penetrations. In addition to sealing and preventing leaks, it also reinforces the roof by adding 80,000 to 100,000 pounds of tensile strength.
Metal roofs have been around for hundreds of years. But not everyone is an expert. Expertise in metal roofing comes with:
Decades of experience
Concentration on industry innovation
Lasting results
Professionalism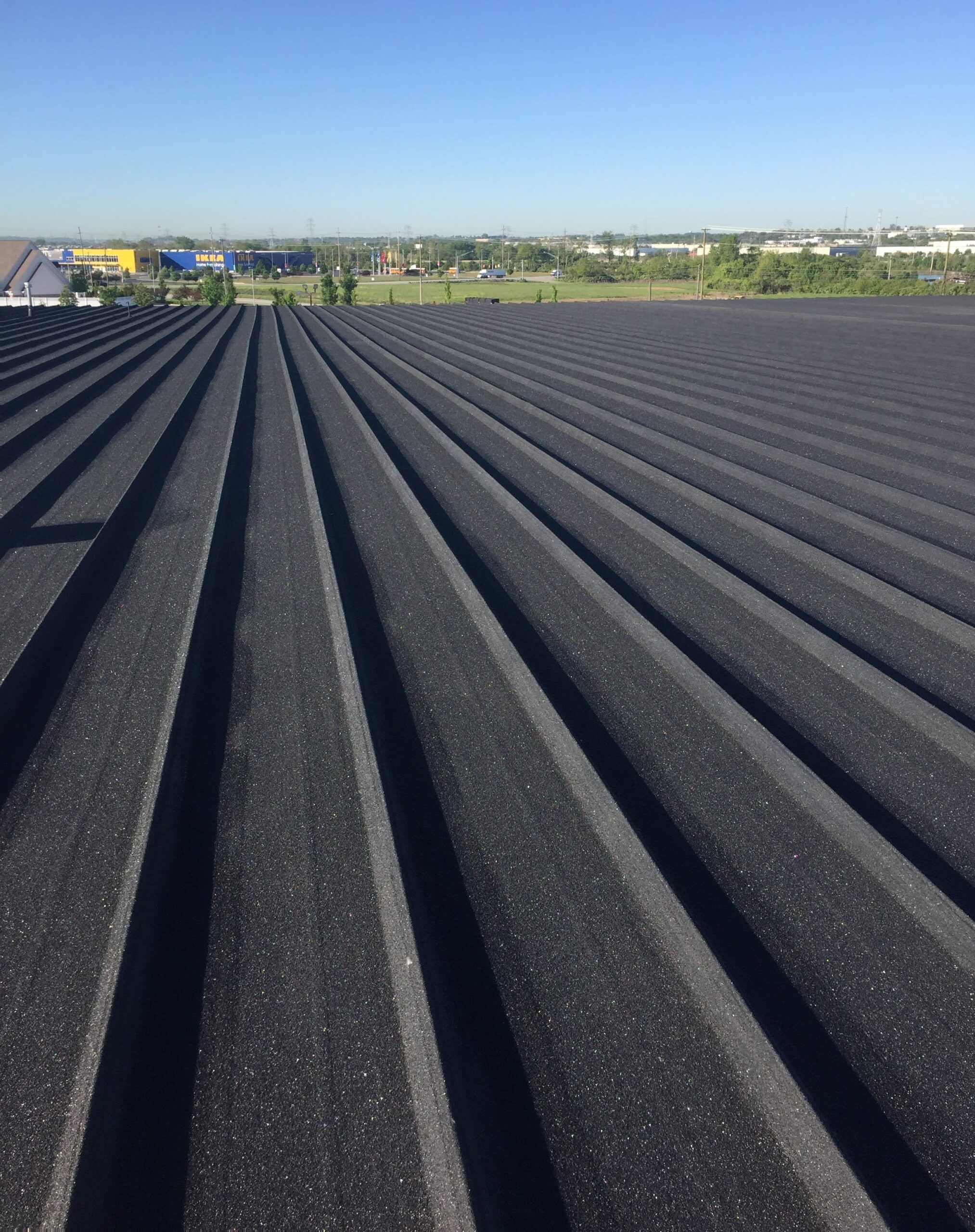 Commercial Roofing Company OR Commercial Metal Roof Specialist
There's an important distinction between the two.
A commercial roofing company is a contractor offering a variety of different roofing products like TPO, EPDM, PVC, Spray foam, roof coatings...etc. Often employing subcontractors to do most of the job.
While that's fantastic for companies to offer so many options,  you may want to opt for a metal roof specialist for your building. Here's why.
There are plenty of roofing companies who are happy to sell and install a new roof on a commercial/industrial-use building.  But the roofing company installing the roof may not know or understand the importance of the appropriate roofing system regarding the contents and use of the building. You should also make sure the company you go with has no issue Understanding Thermal Movement in Metal Roof Systems.
A commercial metal roof specialist understands how challenges that your industry faces will affect your metal roof.  For example, a pitched MR-24 roof over a PA steel plant has vastly different challenges than the same roof, over a garment warehouse in FL.  Understanding the difference - sets the experts apart.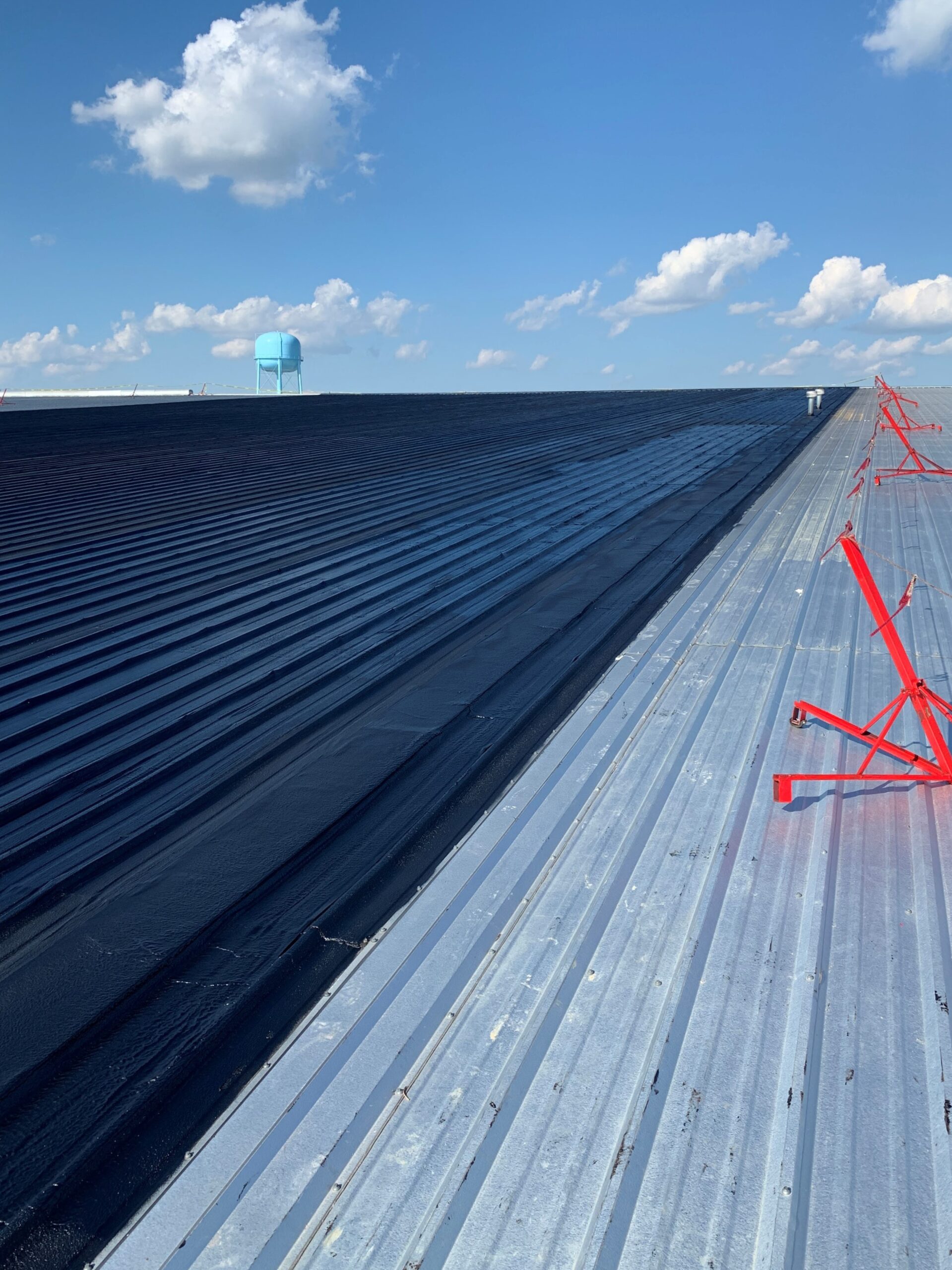 Commercial Metal Roofing is a Specialized Occupation
Anytime you have people on your roof, you are responsible for what happens. A lot can go wrong with inexperienced subcontractors.
We say it all the time; commercial metal roofing is dangerous and expensive. It requires knowledge and skill, taught early-on, and reinforced over years of experience.
We've been restoring and strengthening metal roofs for over 38 years. Our MR Multi-Ply® Roof System was designed specifically for your metal roof. We're commercial metal roof specialists. We can help.