Built-up roofing (BUR) has been in practice for more than 100 years.  It's one of the most reliable ways of installing a flat or low slope roof system. It was first known as composition roofing and began in the 1840s, utilizing multiple layers of natural materials including asphalt.
There are three essential components of a built-up roof:
The waterproofing component
The reinforcing component
The surfacing component
The surfacing component is the most important part of the built-up roof because it protects all of the other components.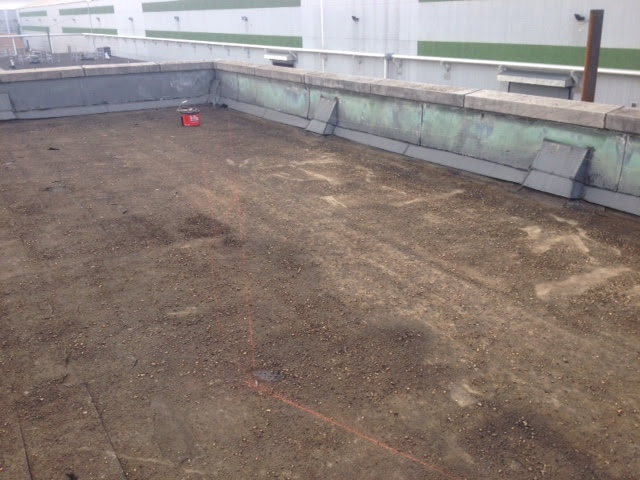 Sealing Leaks & Diverting Water
Repairing built-up roof systems can include the construction of sloped surfaces called crickets or saddles. These structures correct any impediments standing in the way of properly diverting water.
Materials used for built-up roofs are susceptible to both sun and water damage. Prolonged exposure to weather and the elements eventually cause small cracks in the roof surface that let moisture in.
When this happens you'll want to hire a professional company with the experience to seal the leaks and make sure water is diverted correctly.
Protecting Your Built Up Roof System
For businesses that create high internal heat, as with kilns or foundry equipment, the typical built-up roofing systems are not enough to compensate for the extreme changes of temperatures internally and externally at seams and edges, vents, flashing, and eaves.
Built-up roofs are known for their durability, but it's unlikely they'll last as long as alternative materials. By having Thermal-Tec install the MR Multi-Ply® Roof System, you will not only preserve your investment but will enjoy peace of mind and a worry-free roof for years to come.
If you're interested in a free roof evaluation, Contact Us today.