Internal rain gutters are an inherent design defect on commercial metal roofs. The metal roof moves while the gutter does not, causing the junction to leak over time.
Sometimes referred to as interior or 'box-gutters', large commercial buildings rely on a system of these to strategically divert water to designated drainage areas. Much of the water collected is funneled through hoses that continue carrying the water to its intended destination.
Unlike external gutters (on the outer-roof edge) trapped water can't simply overflow off the side of the building. Instead, it collects and pools, eventually causing more issues in addition to the accelerated degradation and rotting of metal gutters.
Thermal-Tec can help.
Sealing Internal Rain Gutters
Depending on the condition of your gutters, many commercial buildings' can do well with sealing them, first. Sealing is the first proactive fix for improving internal gutters.
US Weather patterns over the past 5 years are indicating that severe weather is here to stay.
EVERY roof system will eventually begin to fail unless you fight back with reinforcements!
By sealing the gutter with Thermal-Tec's MR Multi-Ply® Roof System your gutter will be leak and headache-free.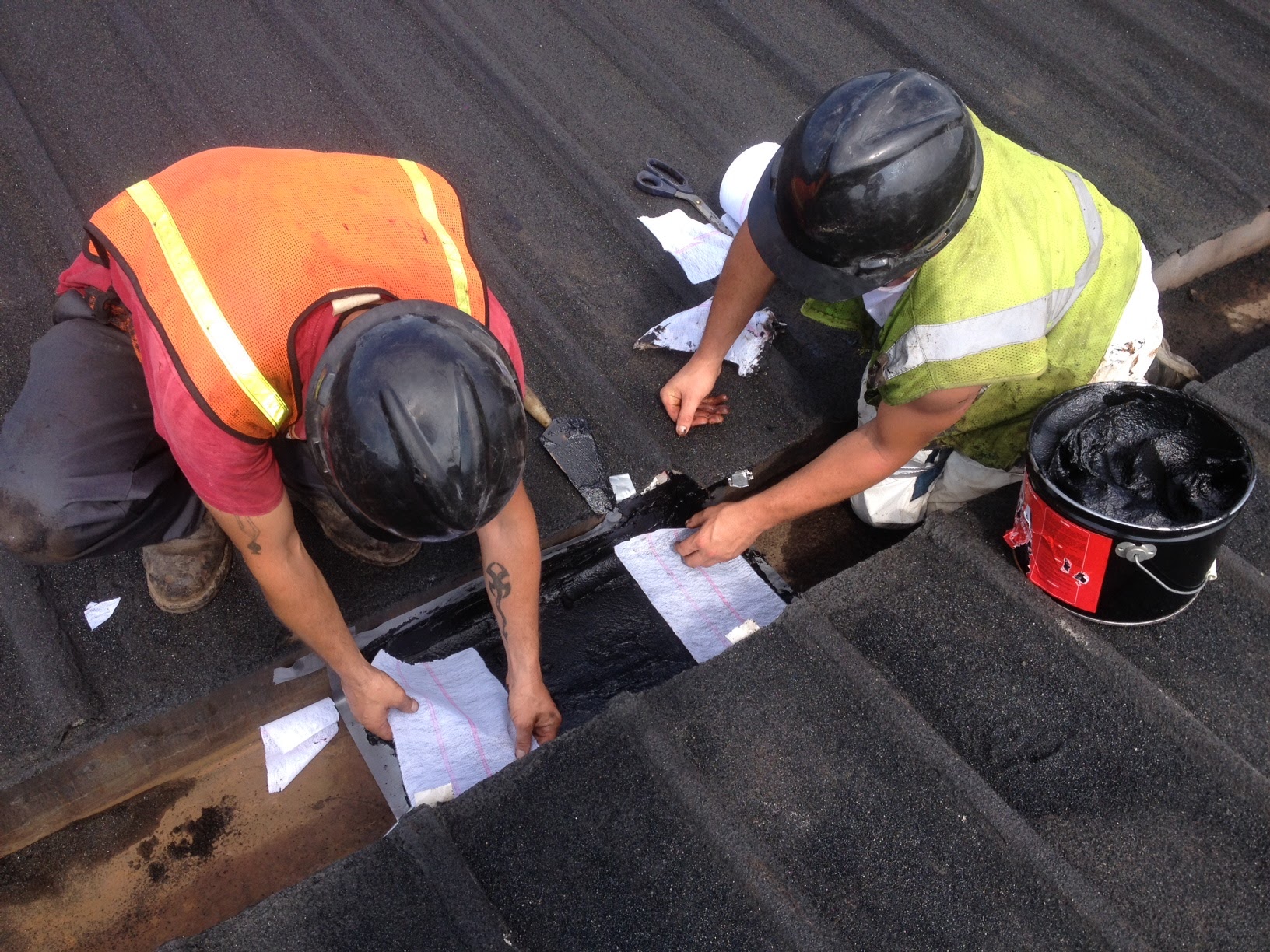 Replacing Internal Rain Gutters
Gutters eventually fail for many reasons. Extreme weather conditions and lack of gutter maintenance are some of the most common.  But even the type of industry that's housed under the roof - plays a role in how fast the metal degrades.
If your interior gutters are failing, we can help. We will replace your failing gutters with new galvalume steel and seal them with the same materials we use in our MR Multi-Ply® Roof System.  Your new gutters will function and flex with your building and will be leak-free.