Roof valleys are where two rooflines meet. In fact, they're a typical problem area on metal roofs. Metal-to-metal connections are difficult to keep watertight long term. Many issues with failing valleys begin with improper installation and cobbling together mismatched materials.
Consequently, using dissimilar materials when constructing roof valleys leads to expedited failure and faster-forming leaks. However, valley issues can also arise as a result of galvanic corrosion from combining mismatched alloys /metals or the annual thermal expansion effects, pulling the connections apart.
Whatever the reason, you need a qualified commercial roofing specialist to help identify the root cause(s) and repair your valleys.
Thermal-Tec can help.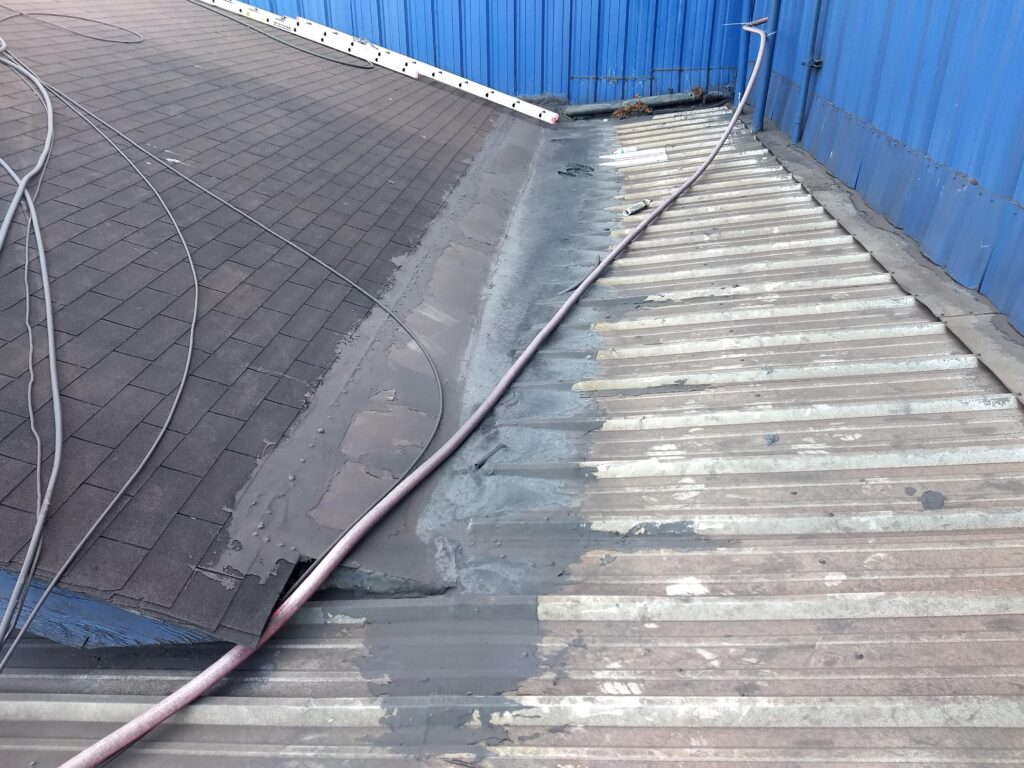 Applying the multiple layers of Thermal-Tec's MR Multi-Ply® Roof System where the metal movement occurs most - is the best solution to sealing roof valleys.
Weather patterns over the past five years indicate that severe weather is here to stay.
EVERY roof system will eventually begin to fail unless you fight back with reinforcements!
By sealing valleys with Thermal-Tec's MR Multi-Ply® Roof System, your roof will be leak and headache-free.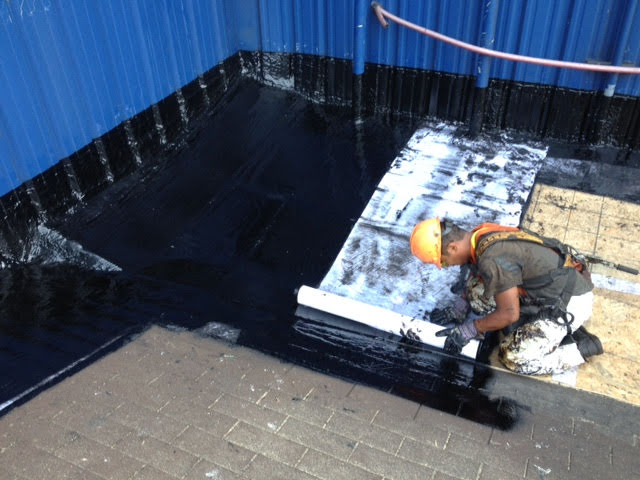 Protecting Your Roof Valleys
Valleys will eventually fail for a host of reasons. The primary one is the amount of water and debris that has to move over them.
If you're having problems with leaking roof valleys,  we can help.
Thermal-Tec roof specialists will seal your roof valleys with the same materials we use in our MR Multi-Ply® Roof System.
And your newly sealed valleys will function and flow leak-free.  For more info, watch our certified commercial roofing specialists in action, sealing roof valleys.