Roofing Solutions for Government and Municipality Buildings & Facilities
The public depends on the services provided by government and municipality buildings and facilities. Entire cities rely on your organization, 24/7. Simply put, your job is important.
Equally important, you want a qualified commercial roofing specialist that will get the job done right and efficiently. Time is money, and you shouldn't have to waste it waiting for things like:
Outsourced contractors
Outsourced materials, from multiple vendors
Extra bodies (OSHA) to monitor hazardous material handling (Transite)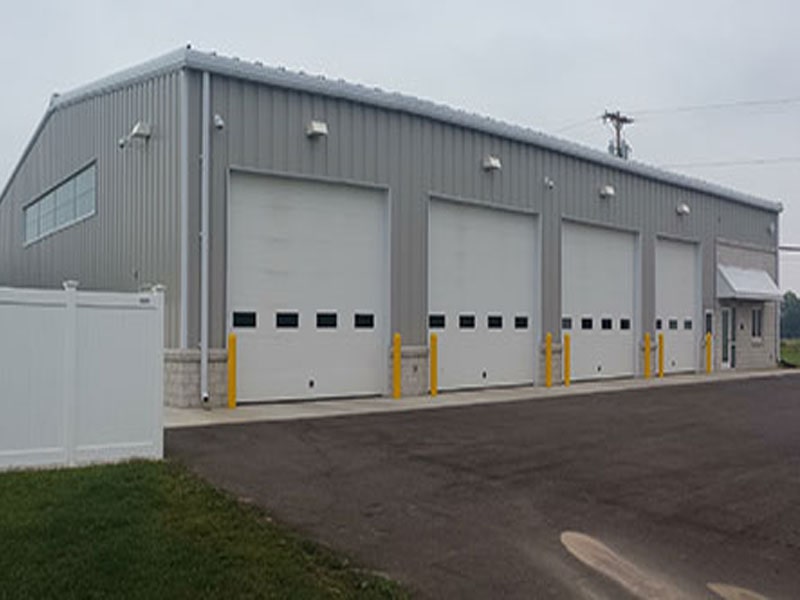 How Thermal-Tec Saves You Time
We manufacture our own product, ensuring on-time deliverables, every time.
Our 100% self-reliant installation process ensures that we show up on the job with everything we need, already packed in our trucks.
You only deal with us. No middle-man or sub-contractors.
We're experts when it comes to our MR Multi-ply® Roof System
We engineered it.
We install it.
We warranty it.
Years of refining our processes have helped us continually identify, innovate, and eliminate any potential inefficiencies. Our installation is 100% self-contained. This ensures a faster installation time, fewer people on your roof, and no additional outside resources needed. It has also earned us nationally recognized safety awards.
Military Buildings and Asbestos Cement Roofing
Adding asbestos to cement-manufactured roofing products was a practice that began in the late 1920s. Additionally, the fibrous mineral served to reinforce the strength and heat resistance of corrugated roofing sheets. The insulation and fire-retardant properties became driving factors behind using the material on high-temperature, industrial, and military facilities. The most notable brand of this material was called Transite.
Another unique aspect of our MR Multi-ply® Roof System is its classification as a green alternative to replacing old Transite roofing panels. Because our product effectively contains the carcinogenic material without disturbing it, Thermal-Tec can restore these roofs without OSHA being present.