Fiberglass Roof Restoration and Repair
Fiberglass-like materials began gaining popularity in the late 1930s.  New York's Corning Glass and Owens'- Illinois, joined in 1935 to combine resources in creating a new contender in the construction material sector. The companies merged in 1938, creating the Owens Corning Corporation. Their patent for a material they called "Fiberglas" was an instant success. Due to its lightweight and low manufacturing cost, fiberglass quickly became an alternative building material for many applications.
The corrugated fiberglass panels on your commercial roof typically have a lifespan of 30 years. Otherwise known as fiber-reinforced polymers (FRP), fiberglass is a composite of tiny glass fibers, woven into a matrix with various resins. This produces a product that is lighter than most other construction materials, corrosion-resistant, and plenty flexible.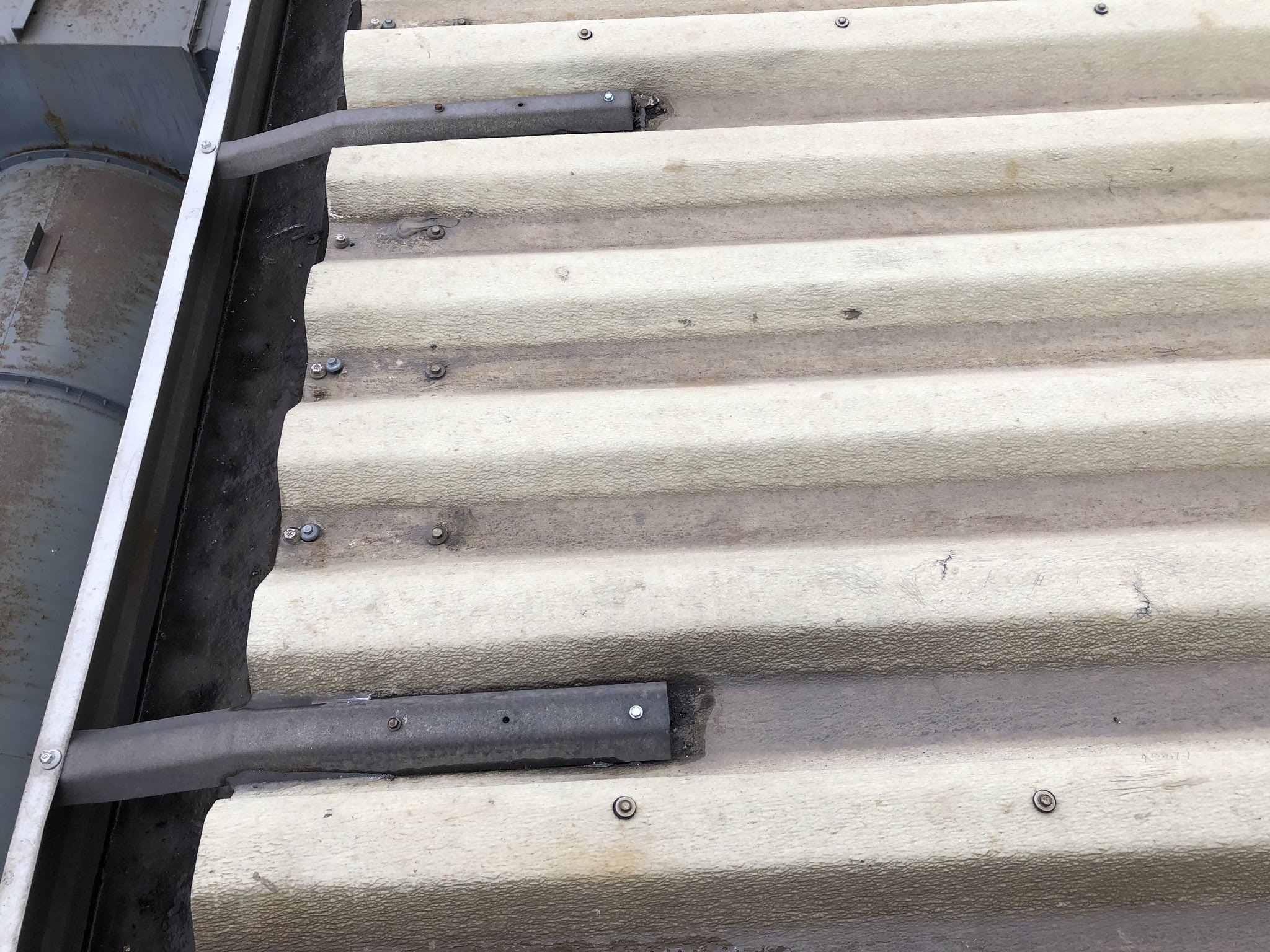 You Don't Have to Tear Off Your Fiberglass Roof
Looking to avoid a complete roof replacement?
The National Toxicology Program (NTP) still considers fibrous glass dust to be, "reasonably anticipated [as] a human carcinogen (Certain Glass Wool Fibers (inhalable))" more on that here.
Any damaged areas of your fiberglass roof should be repaired to prevent not only leaks, but any further degradation continually releasing dust and fibers into the air below.
Your fiberglass roof is still an asset to your building. There are only a couple of reasons that would justify tearing off an old fiberglass roof.
The fiberglass roof is too brittle to support the intended weight load.
Long, far-reaching cracks that are past the point of repair.
Aside from the structure no longer being stable, many other issues can be remedied.  Flaking, cracking, and pinholes that begin to occur are also easily repaired.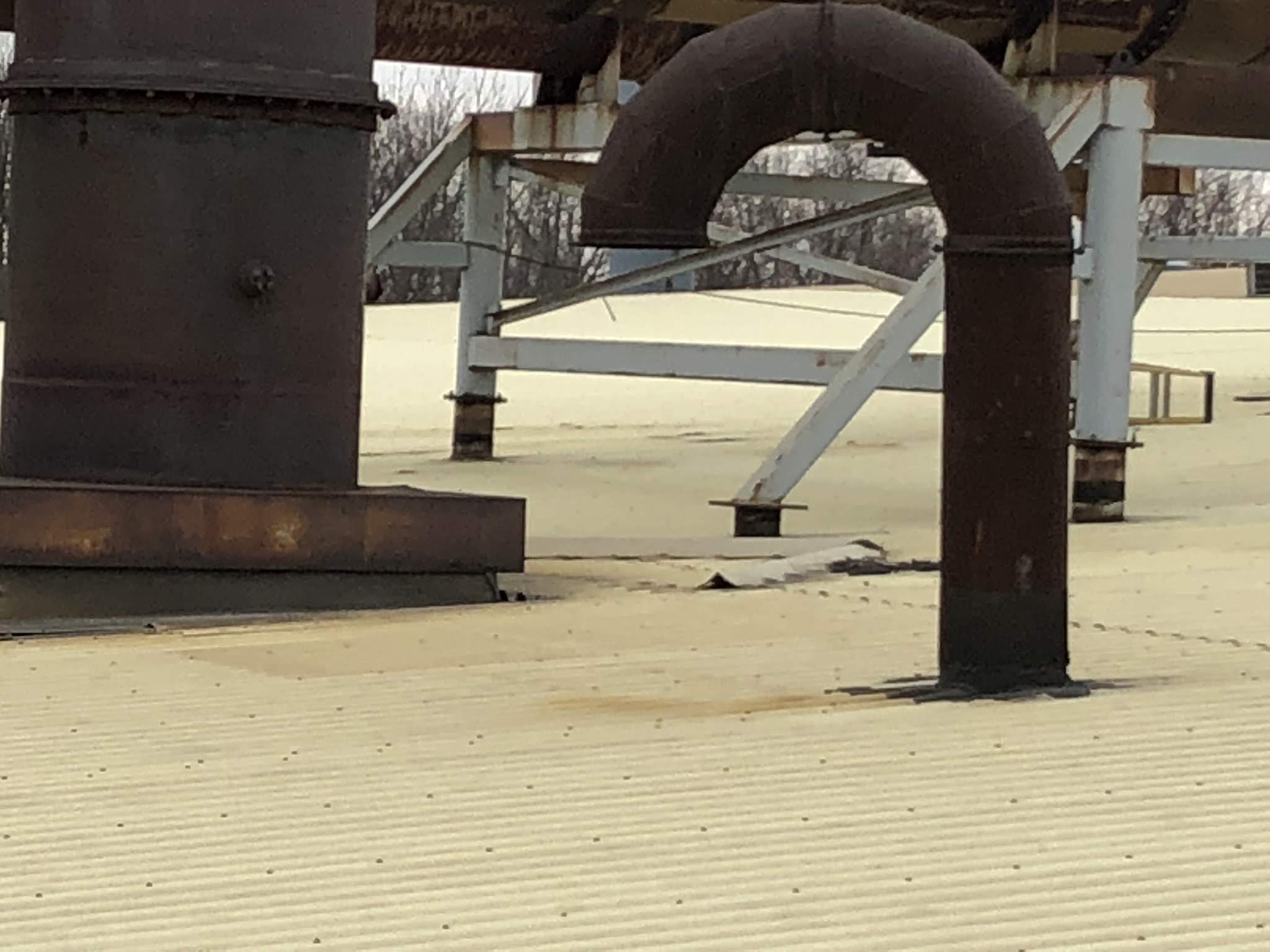 We Can RestoreYour Fiberglass Roof
The commercial roof removal process causes business disruptions and costly shutdowns. There is a better way.
That's where we come in. Thermal-Tec has been helping companies with fiberglass roof repair and restoration for 38 years. Our MR Multi-Ply® roofing solution adheres directly to your fiberglass roof and seals the material tightly together while adding 80,000 – 100,000 lbs of tensile strength to your roof.