The MR Multi-Ply® Roof System How It Works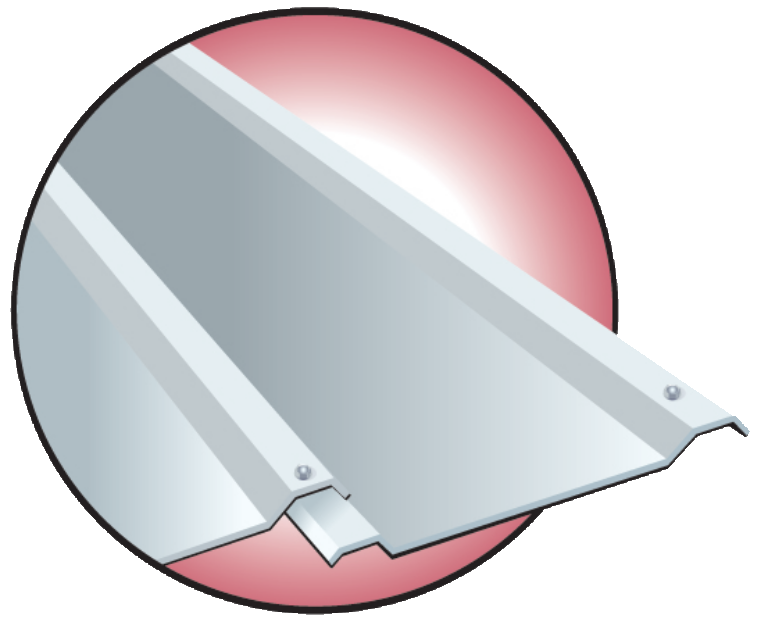 Base Metal Panel
The MR Multi-Ply system is ideal for pitched metal, transite, asbestos, and fiberglass roofs.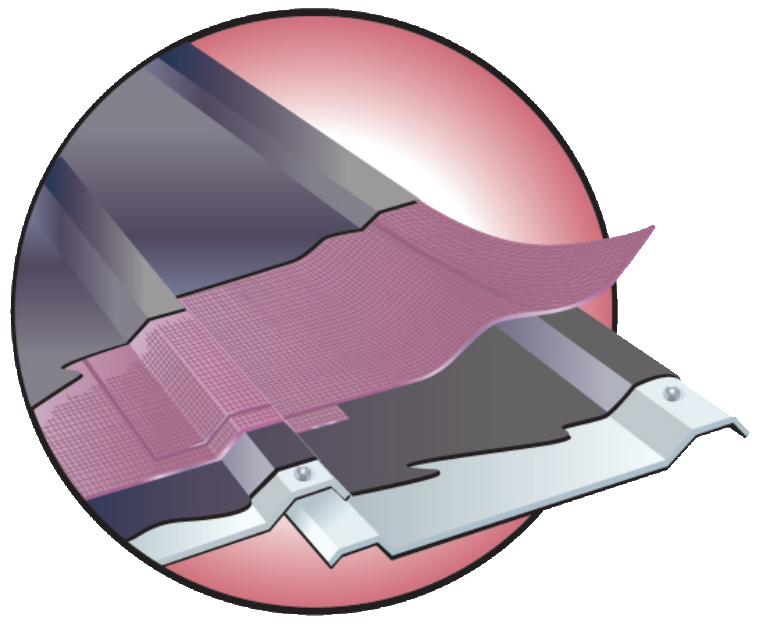 2nd Asphalt Coating
A second layer of asphalt seals in the membrane and provides further protection.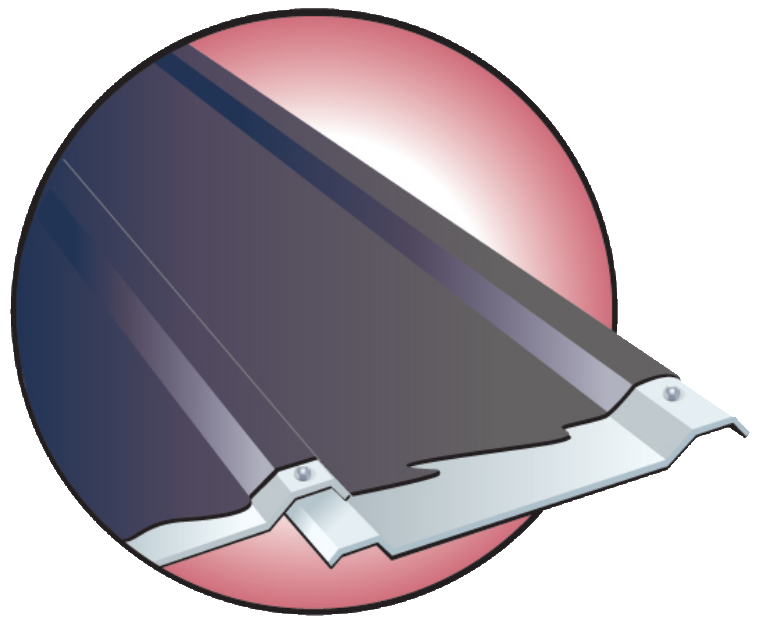 1st Asphalt Coating
A layer of liquid asphalt is laid down directly on the roof to form the base of the system.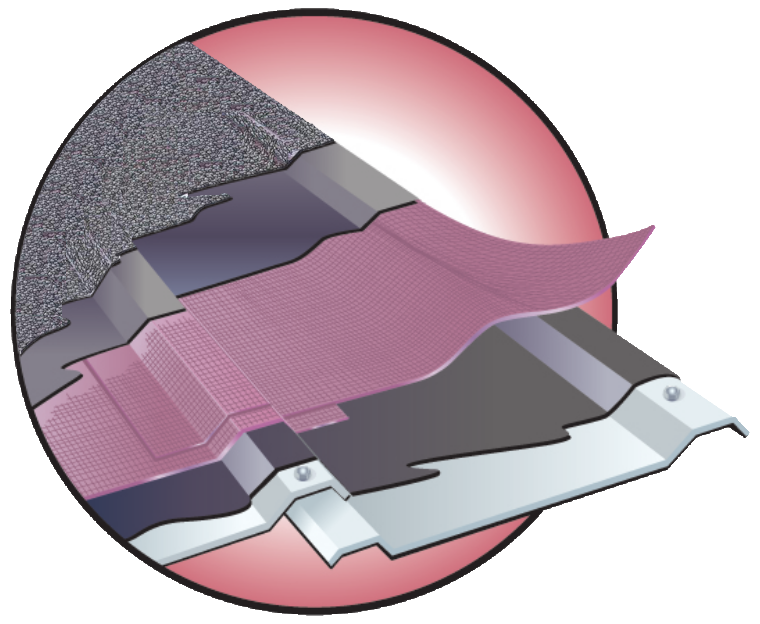 Granule Finish
The final layer, the energy-efficient granules, ensures your roof stays cool.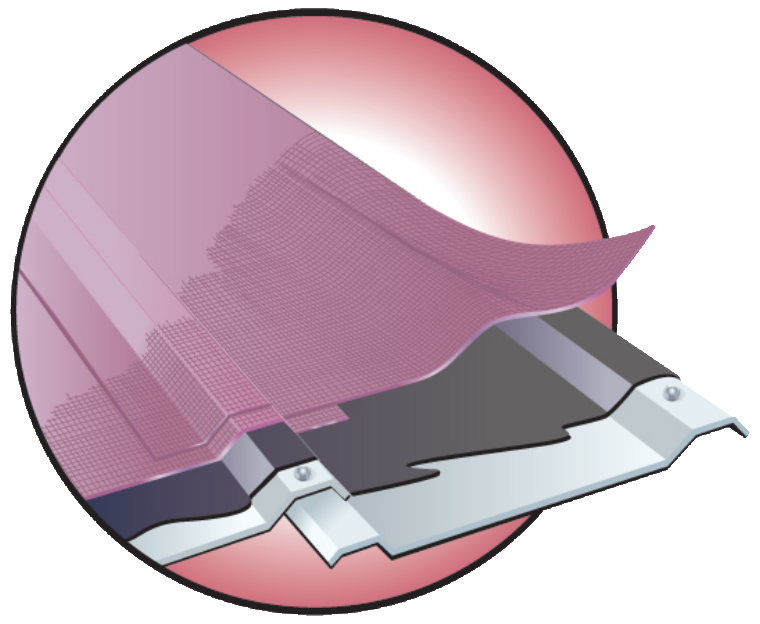 Polyester Membrane
The polyester membrane ensures no leaks are generated by the roof and adds 100K lbs. of tensile.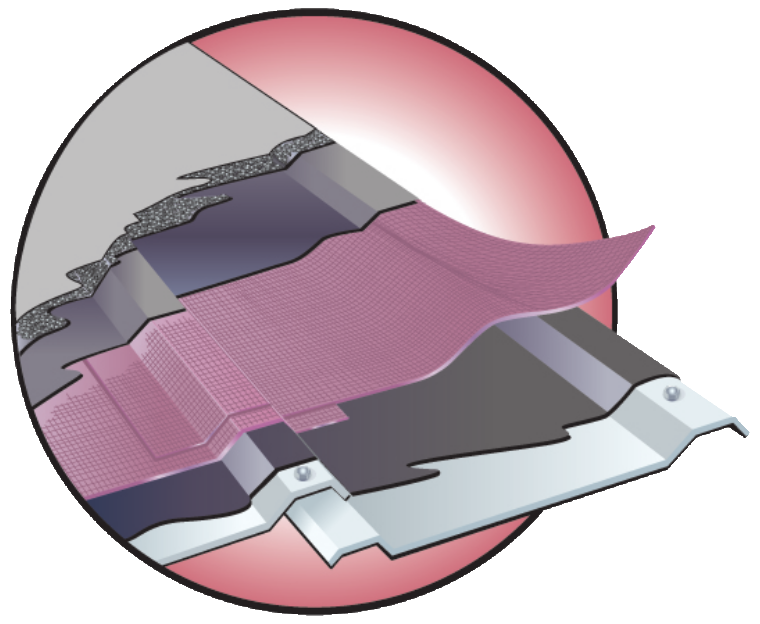 Optional Aluminum Reflective Finish
Available in a variety of colors.