Let's Get Real About Commercial Roof Warranties
Have you noticed roof warranties are getting so lengthy you need nothing short of a decoder ring to cut through the double-speak and legal jargon? Why is that? How do you overcome the ambiguity to uncover the facts you need to know and understand regarding roofing product warranties?
There's already a lot to consider when planning your commercial roof project. Whether you need a new roof, a restoration, or some essential repairs, you hope to find the longest-lasting solution with the most comprehensive coverage. Simple enough?  If you're the one making the call, the longevity of your decision could impact your job down the road. Especilly if the solution doesn't work out and must be torn off and placed in a C&D landfill. So, it's essential to do your research and due diligence when selecting the appropriate system or product for your building. An excellent place to start is with the warranty. But what is a warranty, really? Specifically, the terminology used to outline who is responsible for upholding the coverage and for how long.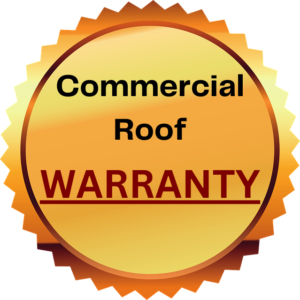 Reframe Your Assumptions about Warranties
Many contractors and roofing companies present their warranties like some magnificent shield of armor protecting against all the wicked things that can happen to your roof. Yet, two to three responsible parties are almost always involved and seemingly pass the ball back and forth after a claim is made. They are the manufacturer, the contractor, and the building owner. This is an unnecessary headache for the building owner. Isn't a warranty supposed to protect you from being involved?
Whatever products or system(s) you're considering for your project, it doesn't take long before the fine print becomes a blurry maze of misdirection, typed in six-point font. That's the first tactic used to overwhelm and misdirect consumers.  Bold claims come in large print. Things like
"Lifetime Warranty" get top billing in the sales process, with little regard or mention of exclusions. That's when the building owner gets looped in without knowing it.
Whether you're aware of it or not, all of the stipulations determining the "Who" are likely buried in the fine print of your warranty. You'll want to thoroughly understand your warranty before signing the check to ensure you're not the one left holding the ball after making a claim.
In many ways warranty documents read like a pitch for pharmaceuticals. The name and the desired outcome get the grand mention while the ingredients and side effects are buried.  And responsibility falls on the consumer to sift through the details. We've compiled this list of what to look for to help demystify the fine print and shed some light on those murky details. A well-informed consumer makes the best decision for their roofing project. No sales-speak or magic pill required.
3 Most Common Commercial Roof Warranty Types
1.     Standalone Manufacturer's Warranty
The most basic of warranties is the manufacturer's standalone warranty for the product. This warranty is the blanket contract that protects you from manufacturer defects. Nothing more. It does not cover any workmanship. It does not include damage coverage from weather events.
What to look for in the fine print – Some prominent manufacturers of roofing products, including everything from new metal panels to membranes, specify warranty exemptions and limitations using terminology including:
* "Anything out of the seller's control"  – This could be damage in shipping or transit, which would burden the buyer to take the claim up with the shipping company.
* "Defects arising out of damage occurring during shipping or unloading"
* "Company does not warranty water-tightness of tie-ins to:
    1) standing seam metal roof      2) any other roofing system
2.     Contractor's Labor & Material Warranty
Labor and material warranties are written to cover manufacturer defects in the materials and contractor workmanship. However, pay attention to the stipulations written in the terms and conditions regarding the time period.
 What to look for in the fine print - Some warranties advertise the two terms (Labor & Material) together under the same time span. In contrast, the fine print terms and conditions reveal that labor coverage ends as early as three years into the contract.
"Warranties listed cover material and come with a three-year labor warranty."
Not ALL materials may be covered in this warranty. Only materials provided by the manufacturer will be covered unless specified in the contract.  Things that may not be covered include: Insulations, non-covered substrates, edge metals, drains, and accessories.
3.     Manufacturer's Labor & Material Warranty
While a manufacturer's labor and material warranty will cover workmanship and materials, a manufacturer-approved contractor must do the work. Annual inspections must also be performed by a designated inspector assigned and approved by the manufacturer.
What to look for in the fine print – Some warranties stipulate that even under the manufacturer's labor & material warranty, inspections must be performed annually to validate coverage.
"Company shall not be liable for any condensation in the building." – This is problematic for any roof membrane that has no vapor permeability, i.e. TPO EPDM, PVC
"Company shall not be liable for any damages arising from the design or construction of the building or roof assembly." -  This is problematic for any building-tie sections or connections that can otherwise be described as design defects.
"Company shall not be liable for any damage to the building or leaks caused by inadequate or insufficient drainage." – Problematic for any buildings with known gutter issues or unknown clogs in water outlets often caused by manufacturing residues.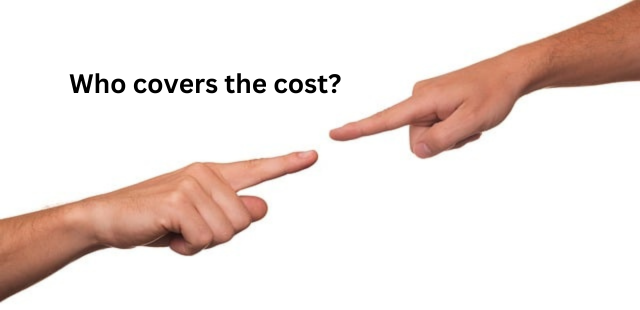 Natural Occurrence Exclusions:
There are common warranty exclusions that no business can account for or have control over. Some of the most common are natural forces, disasters, acts of God, wind gusts up to 55mph, hurricanes, tornadoes, hail, lightning, earthquakes, atomic radiation, and omissions by contractors. All of those are pretty standard for most commercial products.
Owner Building Care Exclusions:
Recommended maintenance procedures pertaining to building envelope care, deterioration or failure of building components, resulting effects from building uses like condensation, deteriorating components including walls, roof substrates, mortar, HVAC units, harmful chemical reactions, acids, and residues resulting from manufacturing processes.
Abstract Roof Warranty Exclusions - Specific to Product Type:
After thoroughly inspecting and analyzing many popular branded roofing system products, we uncovered exemption patterns within three specific roofing product types. These product types are Single-Ply Membrane, Water Based Coatings, and New Metal Roof panels. This exclusions category is buried deep within warranties of the most notable roofing product brands. Their inclusions and ambiguous terminology may surprise you. They include some pretty far reaches when you read them out loud.
Single-Ply Membrane Products
Vapor (Unspecified, Humidity counts)
Bacteria (Careful not to sneeze)
Animals (Yes, including birds)
Roof Coating Products
Mist (Lawn Sprinklers..)
Condensation (Morning Dew)
Spores (Pollen has spores, not just mold)
Foreign Objects (Literally Anything)
Rooftop Traffic (Yes, that includes maintenance..)
Plant & Animal Life (Birds, Bats, any critters really)
New Metal Roof Products
Aggressive Environments (Foundries, Chemical Plants, High-Heat Production)
Transportation to your Facility (Before you even receive it)
Installation Errors (Fasteners, etc.)
Coatings & Paints (Locks you into purchasing new panels)
Attached to Existing Roof
Negative Air Pressure
Warranty Terminology Explained
Many of the terms listed below are tied directly to phrases meant to define the length of time associated with coverage. Think back to the earlier mentioned blanket phrase "Lifetime Warranty". What defines a lifetime?  Phrases like this seem suspiciously ambiguous, if not - too good to be true. And for good reason. The following definitions are provided to attempt to clear up the ambiguity.
Limited: Referring to the amount of time that depreciates as years go on, the amount of money that will be paid out will diminish as time goes on.
NDL: No Dollar Limit – Referring to materials or repairs, but contingent on the stipulations outlined in the amount of time.
Prorated: Sometimes called a partial warranty – it refers to when coverage, usually a dollar amount, will decrease over time.
Non-Prorated: Refers to coverage that does not depreciate or decrease over time within the warranty. In the case of materials and labor, anything non-prorated would be covered in full.
Outside the Scope: Refers to anything that falls outside the original agreed-upon boundaries or coverage—sometimes called exempt or exclusions.
Directly or Indirectly Damaged By:  Refers to the occurrence of damage being caused first-hand or second-hand. This phrase is particularly ambiguous and up for interpretation by the warrantor.
Some Restrictions Apply: Refers to the subjective nature of warranties in defining the specific restrictions. This phrase is troubling due to the inexact nature of what the restrictions could be.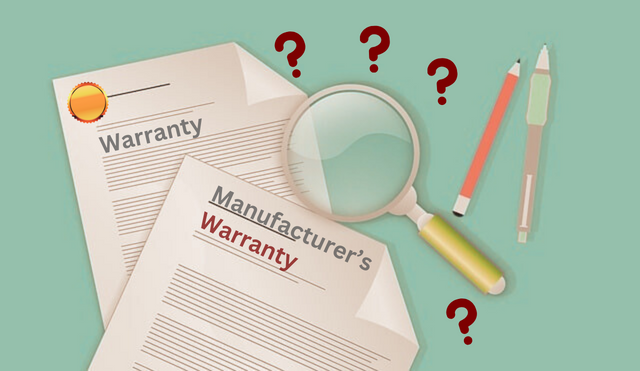 How to Make Sense of It All
First, consider your industry. Depending on the industry housed inside your building, It helps to have a resource that can cut through the clutter of overly wordy warranties for roof systems and repair products. A good rule of thumb is: when you find an exclusion that sounds utterly ridiculous to your industry…move on!
Second, It's unlikely that the salesperson trying to sell you a roofing product or system is an expert in what your industry does. Primarily, in manufacturing industries. It would be beneficial if the salesperson could speak to how the roofing solution(s) will perform given the internal environment within the building. If they cannot…move on!
Third, as the consumer, you must draw the line and fully understand how much responsibility or partnership you want to have in maintaining your roof warranty. If you choose a roofing product or solution that requires you to perform your annual roof inspections, be prepared to follow the warrantor's specifications. If not followed correctly, the warranty can be voided. The same is true if your warranty excludes repairs resulting from foot traffic. The very same foot traffic necessary to carry out annual inspections. And then, if repairs from your own foot traffic aren't covered, you're left to cover those repairs yourself as well. And once that happens, you must choose a repair solution that also doesn't void the warranty.
Questions to Ask About Roof Warranties
Be bold in engaging salespeople to illustrate the warranty exclusions in layman's terms. Put more simply, what the warranty DOESN'T cover.
If the warranty is indeed as comprehensive as what's being claimed… the list of exclusions should be relatively short. Right?  You may be surprised.  A good exercise is to ask the salesperson to elaborate on some of the fine print (exclusions). Use the compiled list mentioned above as a starting point. If the response is, "it's in the warranty."  You'll know right away there's something they don't want to say out loud. And that's a red flag.
A commercial roof warranty without headaches
If all of this sounds like an unnecessary headache to navigate around – you can go with a commercial roofing company that takes care of everything. Yes, everything. A company that Manufactures, Installs, Warrants, Repairs and even handles annual inspections – is the best way to avoid all frustration and confusion regarding your commercial roof warranty.
Thermal-Tec is a commercial roofing company that manufactures, installs, warrants, repairs and provides annual inspections for their state-of-the-art, MR Multi-Ply® Roof System. With a Full System No-Leak Guarantee, maintenance managers and building owners can finally focus on their jobs and leave the roofing to the experts.
A few industry-defining characteristics of Thermal-Tec's roof system warranty include:
NO Wind Uplift Exclusions
Labor & Materials are both covered for the Full Length of the Warranty by Thermal-Tec at no additional cost
No Dollar Limit (NDL) The warranty value does not diminish
Lastly, Thermal-Tec's proprietary, MR Multi-Ply® Roof System is first in its class for aggressive environments. You'll find the majority of Thermal-Tec roofs protecting facility buildings in the United States' most volatile industries, including Foundries, Forges, Chemical Plants, and other manufacturing sectors with aggressive environments and extremely corrosive conditions.