Commercial Roofing Solutions, Deliberate Durability, Custom Fit
Select Your Roof Type In Need of Repair
The Thermal-Tec Difference
Thermal-Tec Roofing is the leading pitched roof restoration and protection solution for commercial and critical manufacturing facilities in the US. Our patented MR Multi-Ply® Roofing System is the industry standard when it comes to providing a permanent roofing solution, specifically designed for commercial-sized facilities. Unlike simple coatings or single-ply products, our multi-layered system is engineered to deliver the most durable, long-lasting, high-temperature-resistant protection for critical manufacturing environments. Our exceptional safety record allows us to provide consistent results with confidence. We manufacture our Roof System directly to your roof using a unique blend of materials.
Thermal-Tec MR Multi-Ply® Roofing System
The MR Multi-Ply® Roofing System is specifically designed for pitched metal roofs. It starts with a layer of asphalt, nature's rust inhibitor. This prevents the oxidation of existing rust. We then apply a direct-to-metal, FULL MEMBRANE (no fasteners like a single-ply system) to the ENTIRE Roof, with a still broom, covering all fasteners and seams. This provides waterproofing.
Next, we apply another layer of asphalt. We let this cure with your building as it expands, contracts, and works with the racking of your structure. We then come back and apply another layer of asphalt and a final layer of a tough, reflective granule or aluminum finish. Our solution is unlike any other. It is specifically designed to expand and contract with your metal roof. Additional benefits include an extra 100,000 pounds of tensile strength added to your entire roof and a "Class A" fire rating - an essential requirement for facilities with aggressive manufacturing environments. Here's how it works.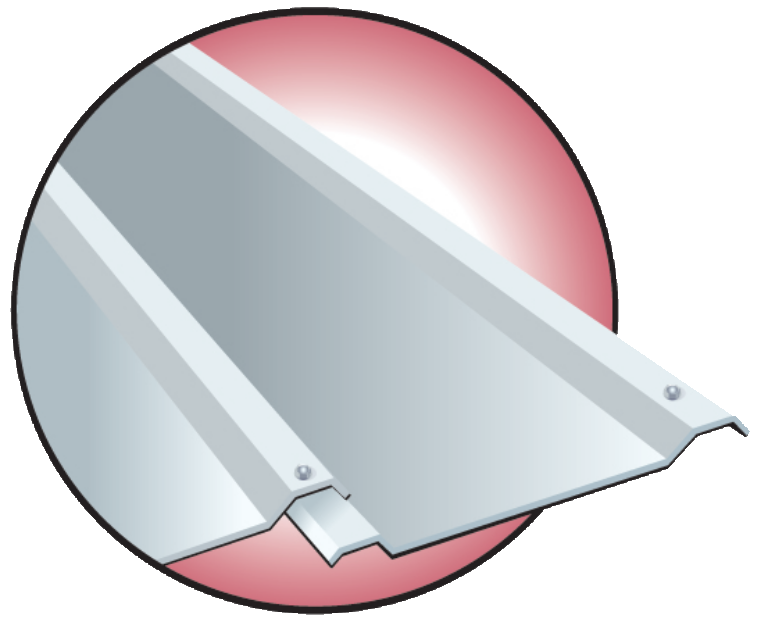 Base Roof Panel
The MR Multi-Ply® Roofing System is designed for pitched metal, transite, asbestos, and fiberglass roofs.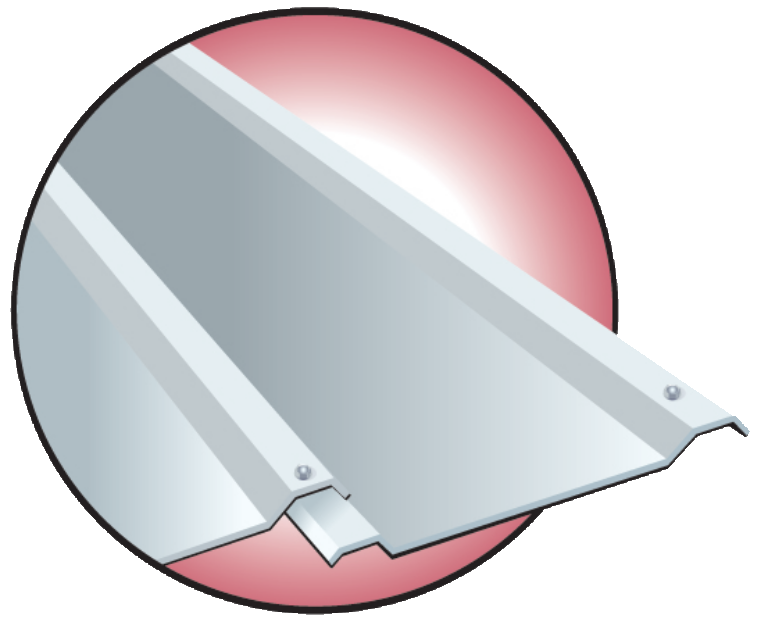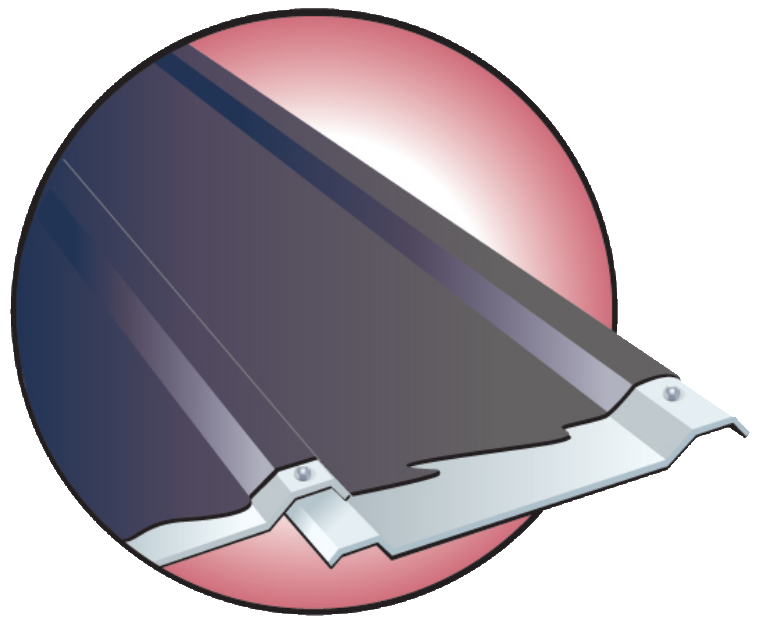 First Asphalt Layer
A layer of Multi-Vulcan I Asphalt is applied directly to the roof, forming the base of the system.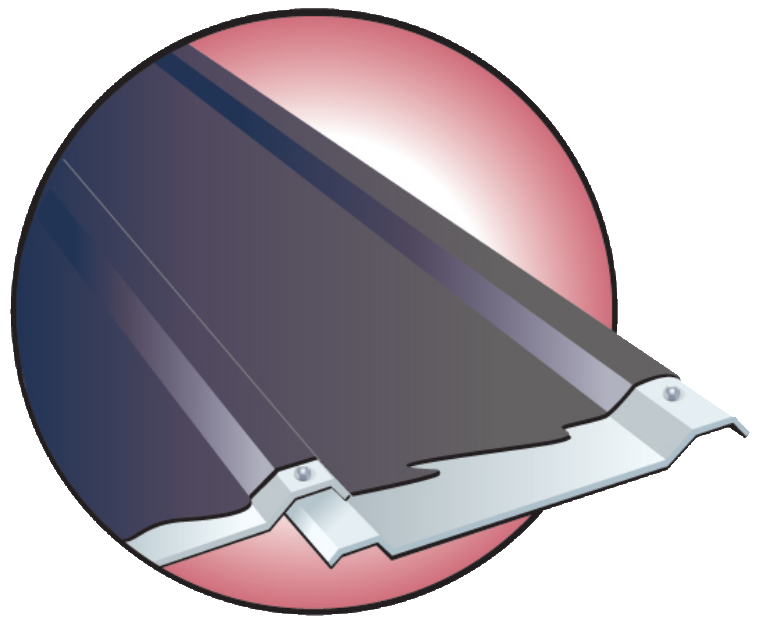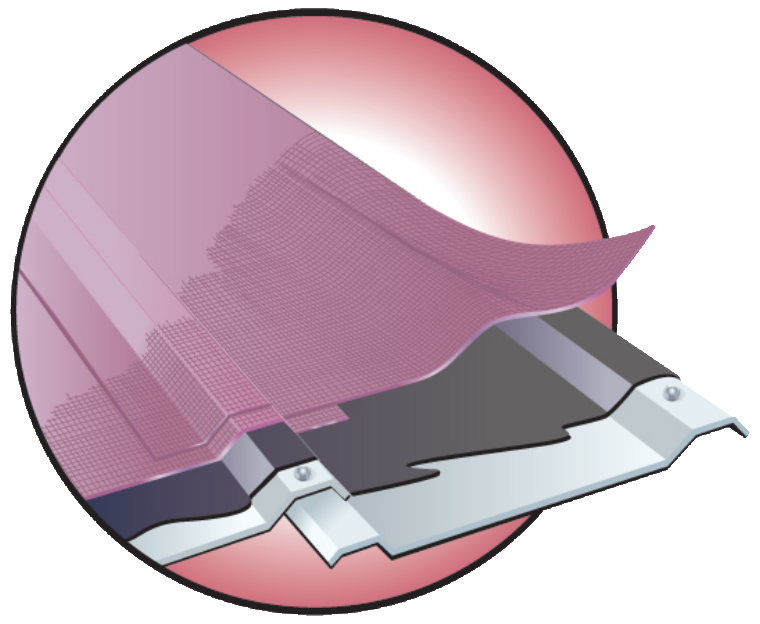 Polyester Membrane
The polyester membrane, Vulcan-Ply, adds strength and flexibility.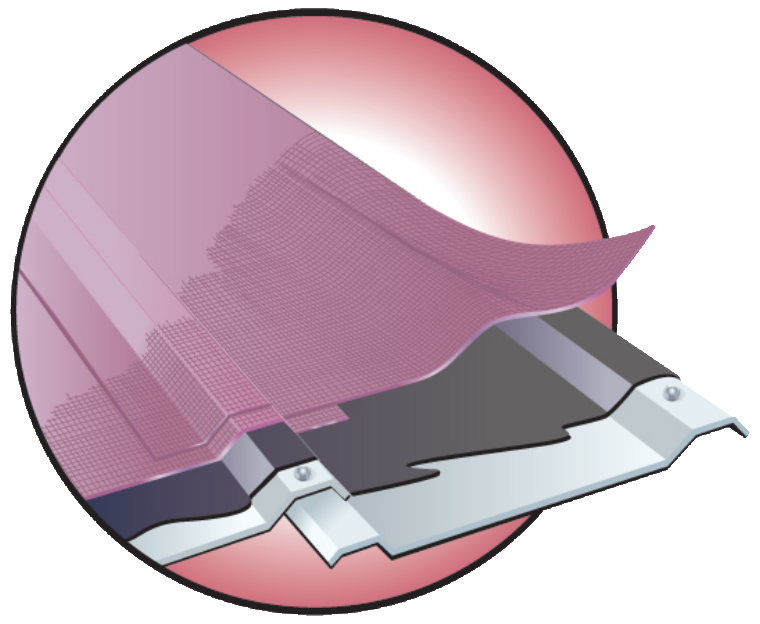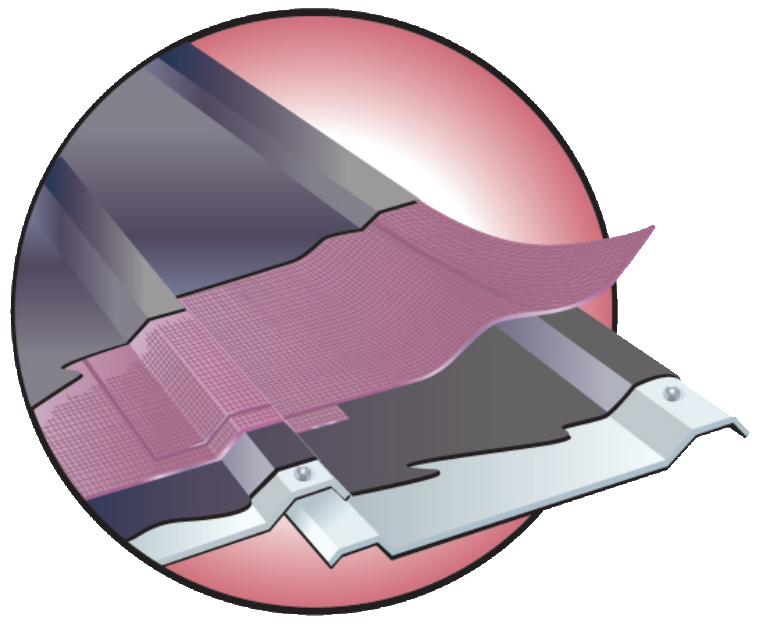 Second Asphalt Layer
A second layer of Multi-Vulcan I Asphalt seals in the membrane and provides further protection.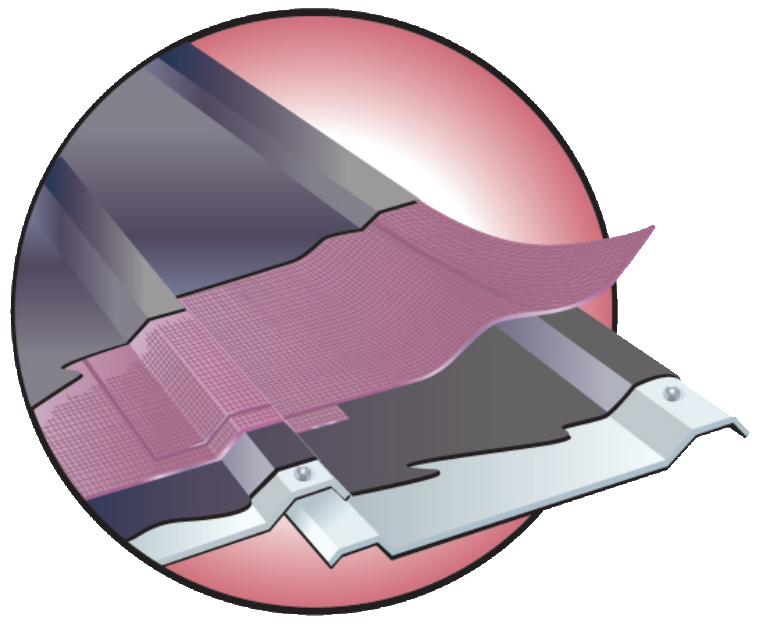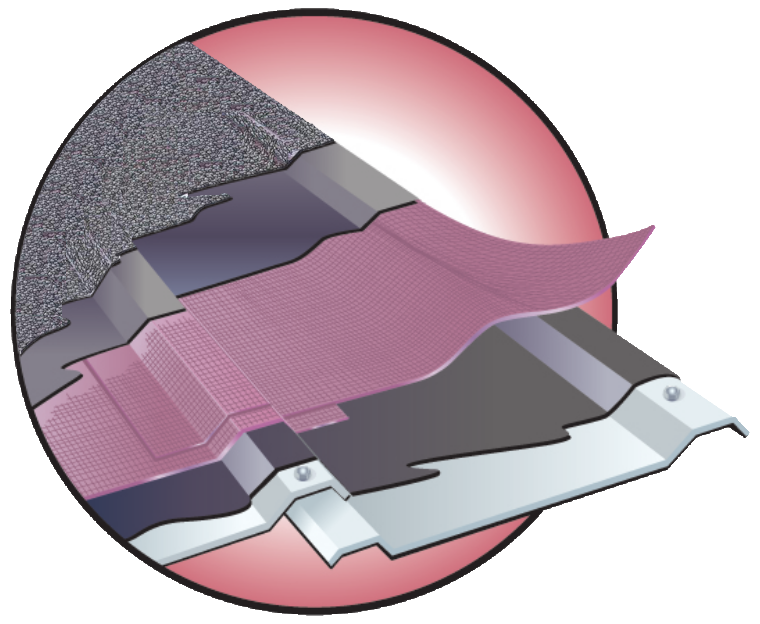 Granules
A final layer of energy-efficient Vulcan-slag granules are added to ensure your roof stays cool.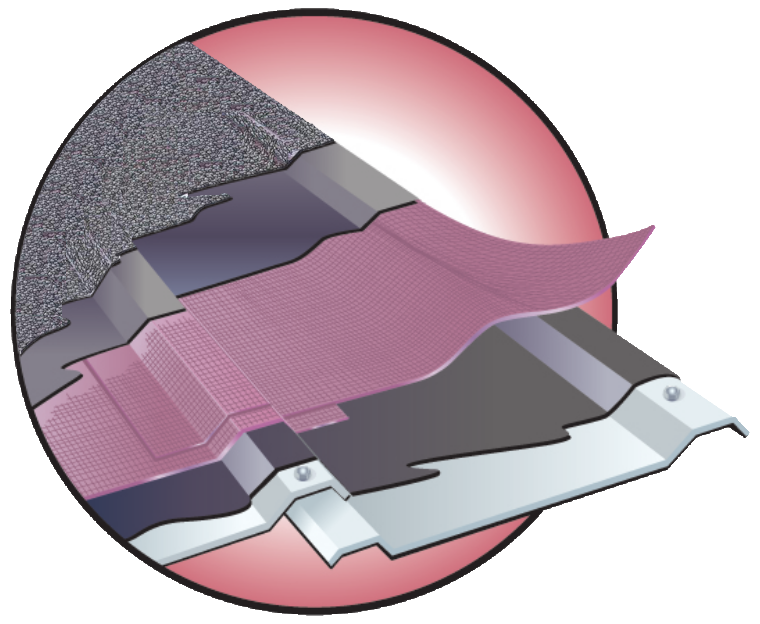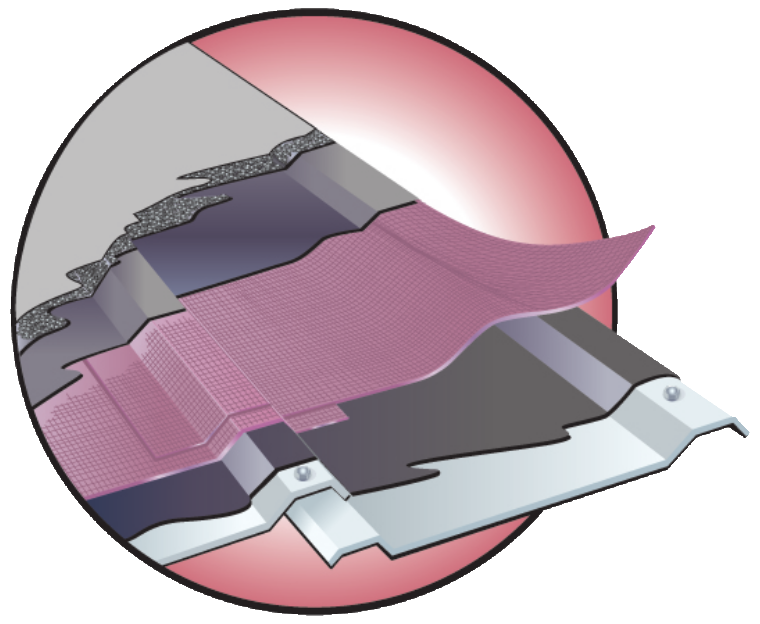 Alternative Energy Star Finish
Energy Star Reflective, and colored finishes also available.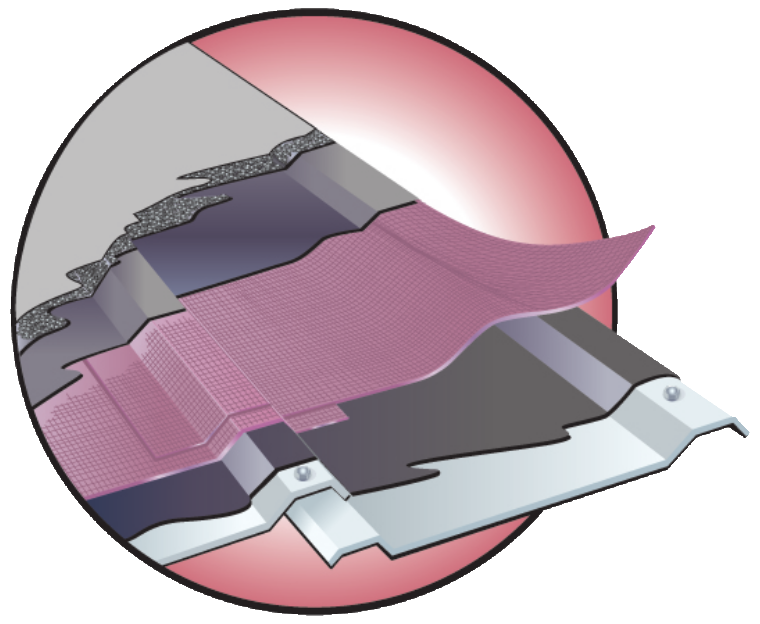 Nationally Recognized Safety Program
Thermal-Tec's Safety Program is recognized nationwide. Our commitment to maintaining the best safety record in the commercial roofing industry is a promise we made to our employees a long time ago. It still stands today. We have been recognized by many organizations including having won the Associated Buildings and Contractors Platinum Level Safety Award consecutively for more than a decade. In 2009 we received top honors and were awarded the National Safety Excellence Award.

Dedicated to Safety
Attitude towards safety is everything. Those of us who have been in the trade for a while understand how imperative it is to set the example. From day one, we've made safety and professionalism the foundation of our services. We don't do it for the recognition - we do it because it's who we are. This attitude is set forth by the owners and extends all the way down to our youngest employees.

No Recordable OSHA Incidents
A company's safety record and annual injury reports will usually inform consumers about the type of company they're engaging with. Our safety program is designed to go above and beyond OSHA regulations and standard compliance measures. We revisit and revise our safety program annually - always looking for ways to be better.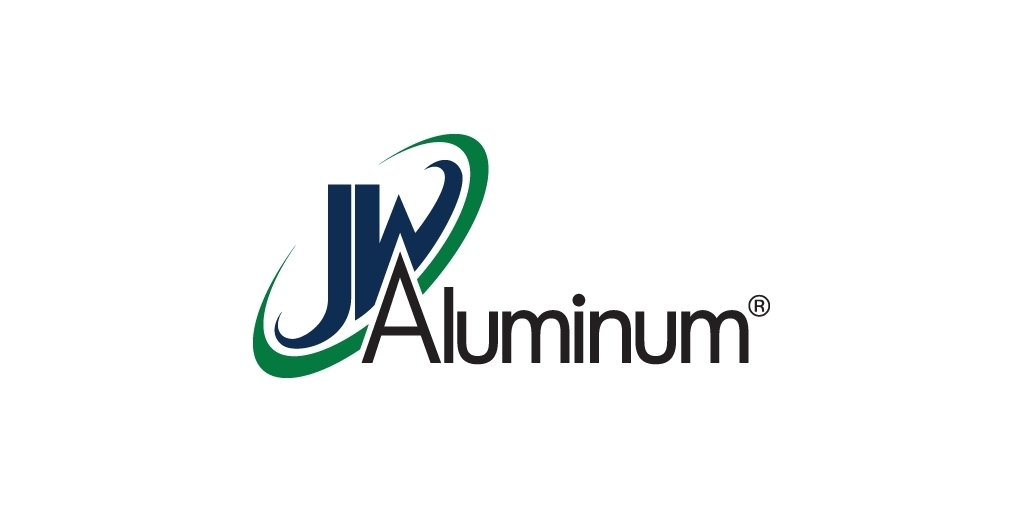 JW Aluminum
JW Aluminum was founded in Mt. Holly, South Carolina in 1979 as Jim Walter Metals – a single-facility operation with about 10 employees. Since then, JW Aluminum has grown to become the leading aluminum rolled products company in the world, with one of the most diverse product lines in the aluminum industry. When JW Aluminum was having problems with leaks due to the corrosive environment that their process causes Thermal-Tec had a solution. JW Aluminum choose the MR Multi-Ply® Roofing System based on our reputation throughout the Primary & Secondary Smelting Industry. With Thermal-Tec's exceptional safety record there were no worries about ceased production due to leaks.

Constellium
In 2015 Constellium purchased Wise Alloys - founded in 1941 to manufacture aluminum sheet for airplanes during World War II. The 4 million sq. ft. plant, now owned by Constellium, casts molten aluminum into sheet ingot. The ingot is then rolled into coils of aluminum sheet approximately 1/100 of an inch thick. The facility has a current capacity for finished products of 950 million pounds per year. Due to the nature of Constelliums' process, they needed a roofing system that was able to withstand the aggressive environment. Thermal-Tec has installed the MR Multi-Ply® over multiple sections of the plant and continues to work with Constellium, ensuring they can produce rain or shine!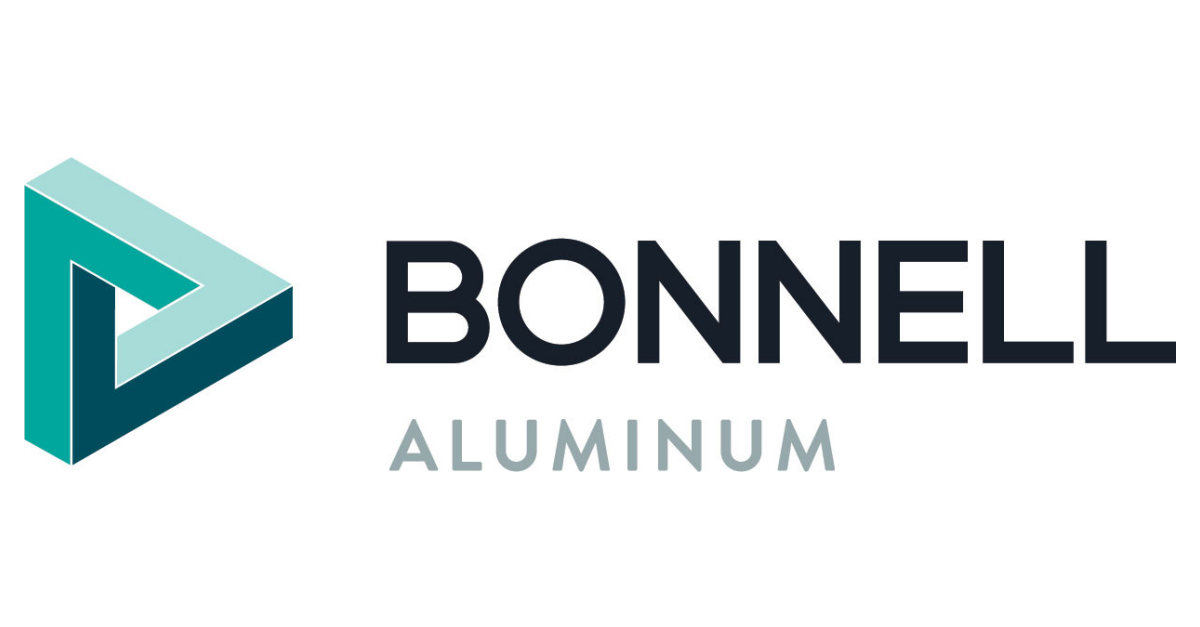 Bonnell Aluminum
Bonnell manufactures mill-finished anodized and painted aluminum. When Bonnell was experiencing roof leaks on the building and internal gutter we offered the best solution for handling the problem. More than a coating and a superb safety record, Thermal-Tec helped Bonnell Aluminum solve the problem of leaks.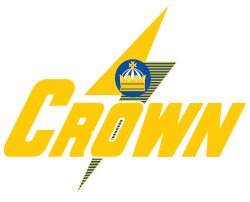 Crown Battery
In 1926, William J. Koenig, a German immigrant in pursuit of the American dream, opened the doors to a small battery repair shop in Fremont, Ohio. More than 85 years of experience with lead-acid batteries, chargers, and related accessory products have made Crown Battery a leader in the global battery industry. Due to the nature of producing lead-acid batteries, the acids and chemicals corroded the roof over time which in turn produced leaks on the roof. Thermal-Tec has been working with Crown Battery for over 14 years providing them a reliable roofing solution with the MR Multi-Ply® Roof System that is resistant to harsh chemicals.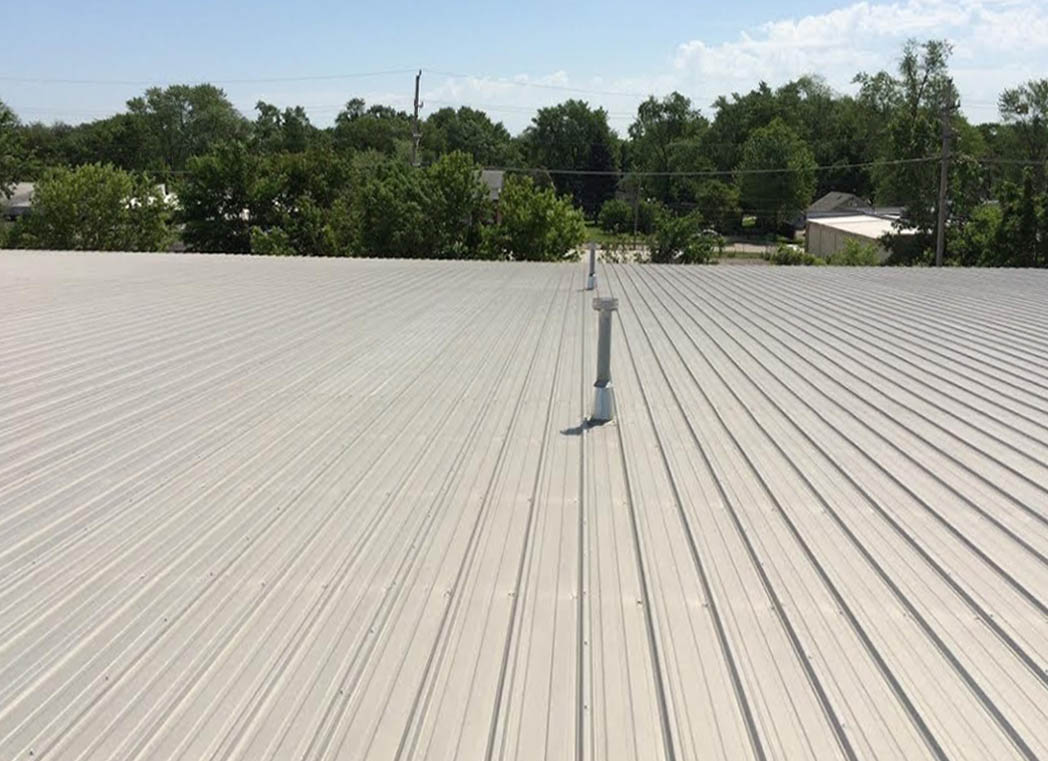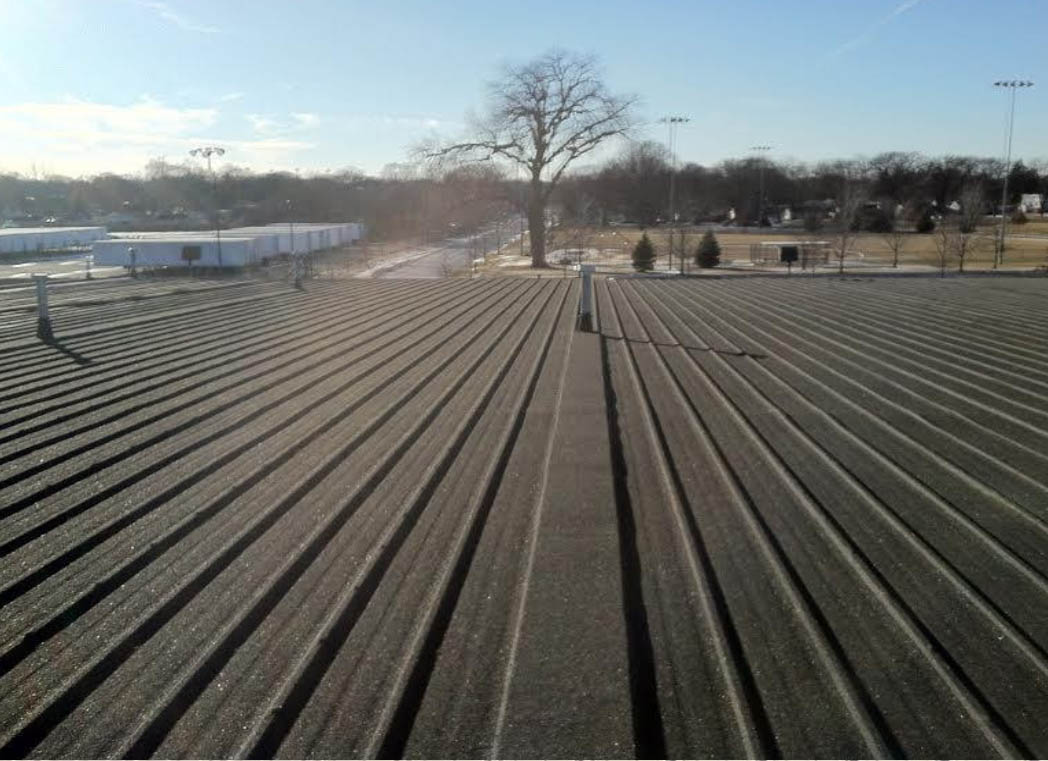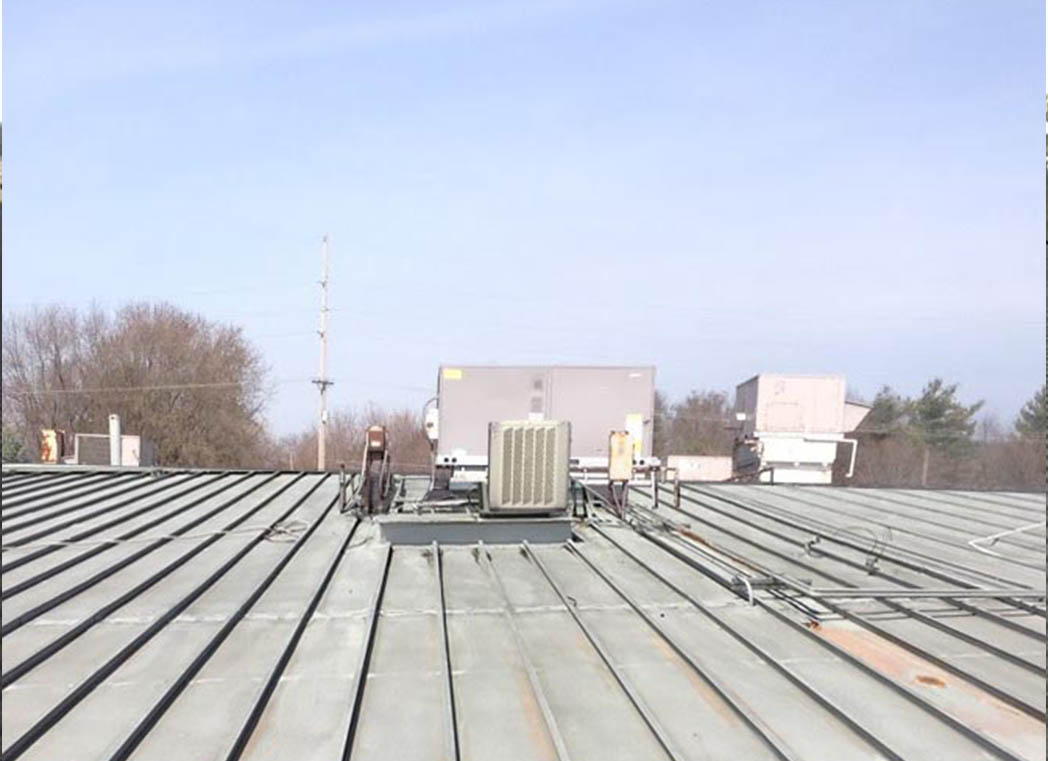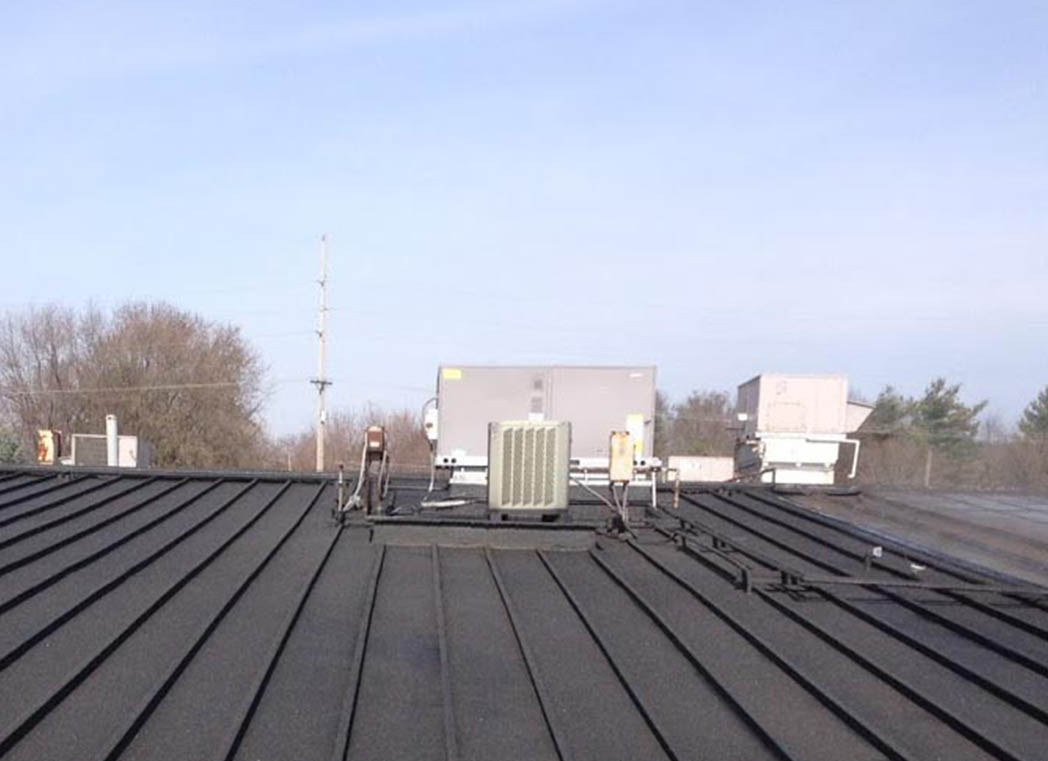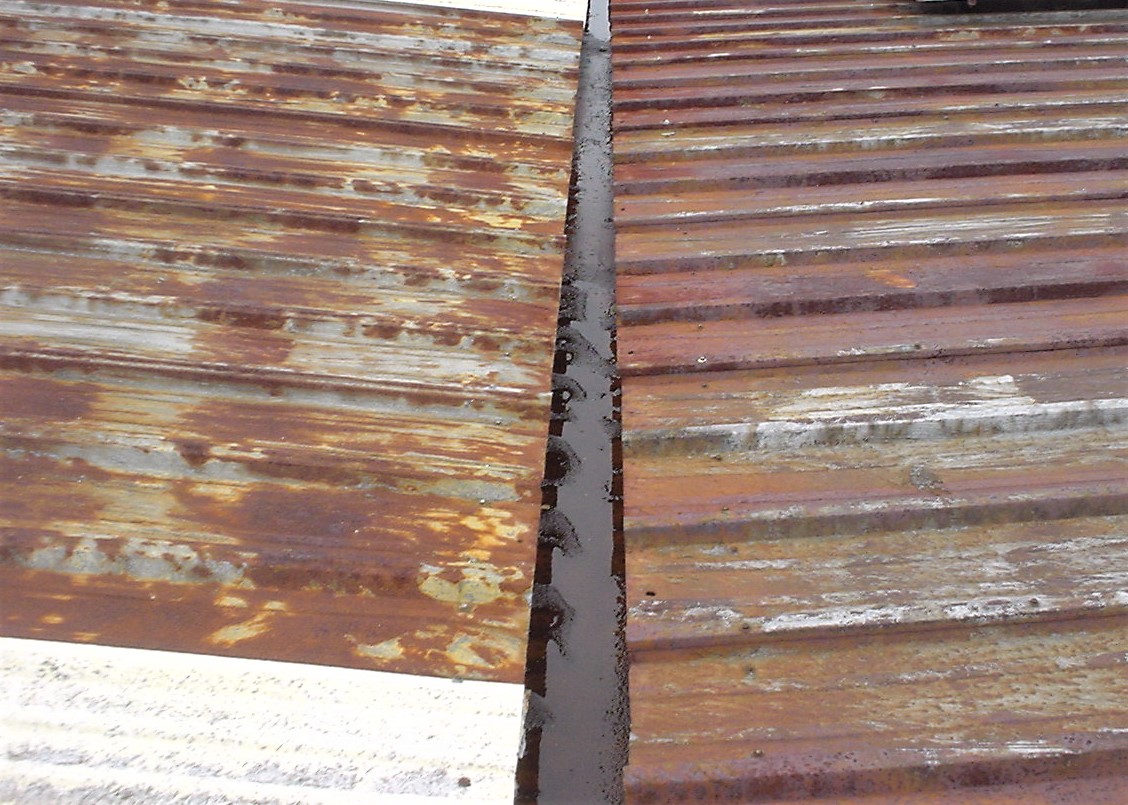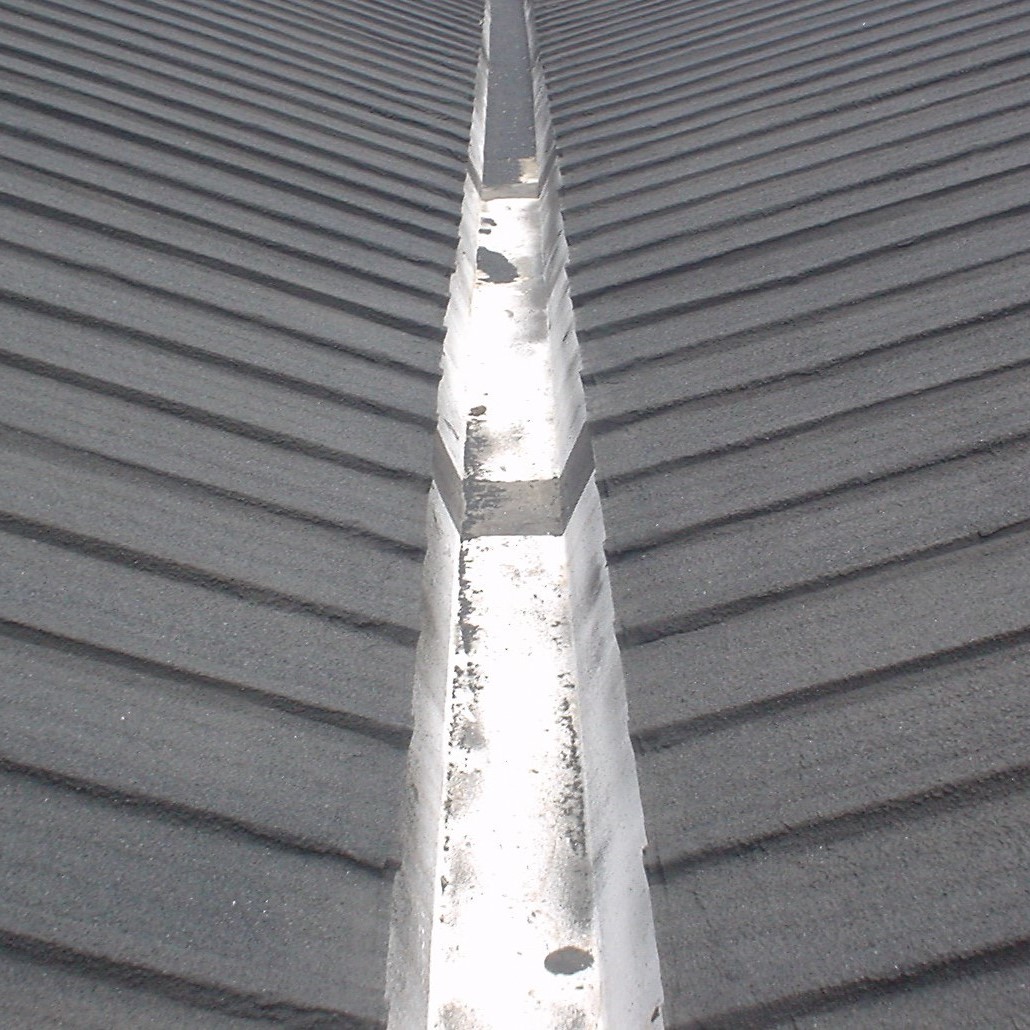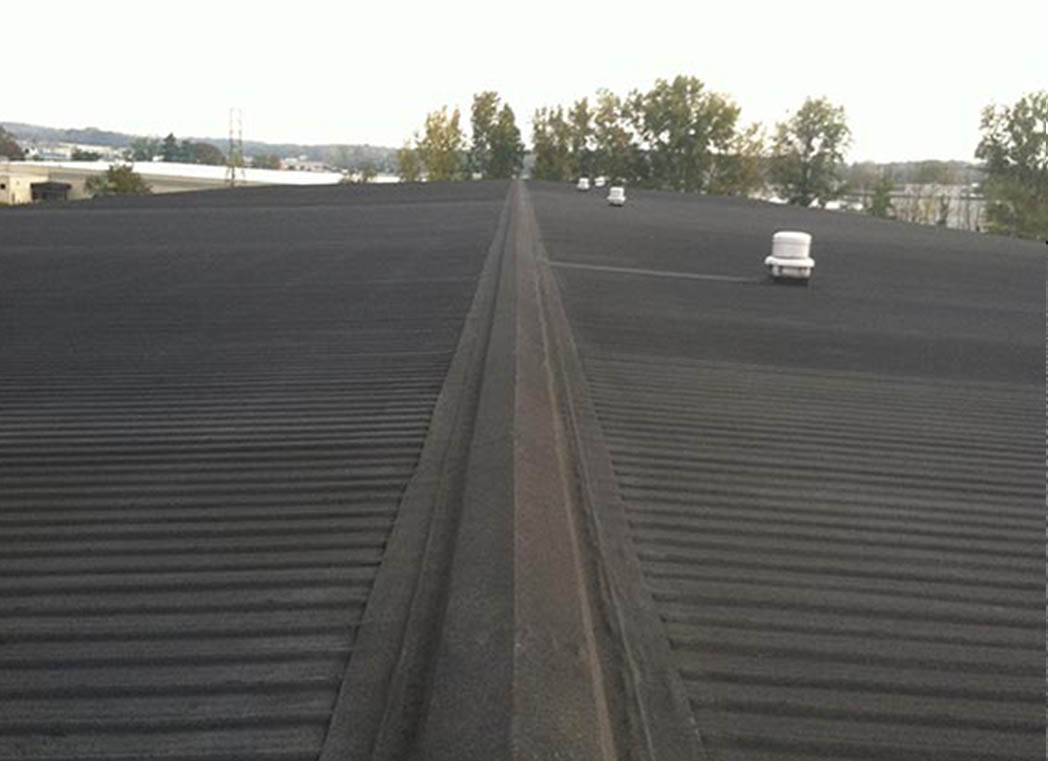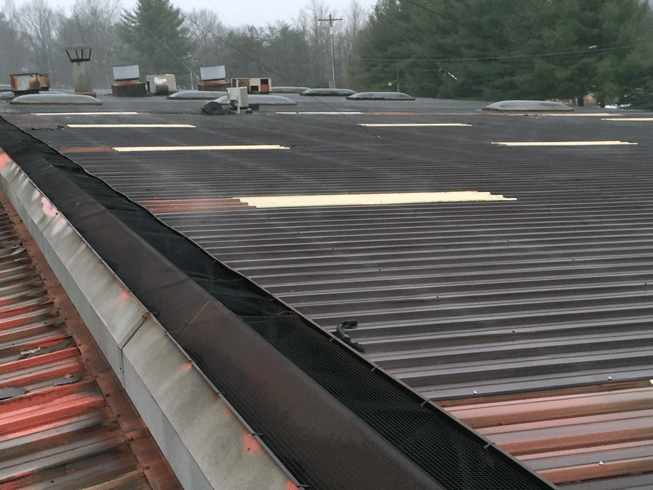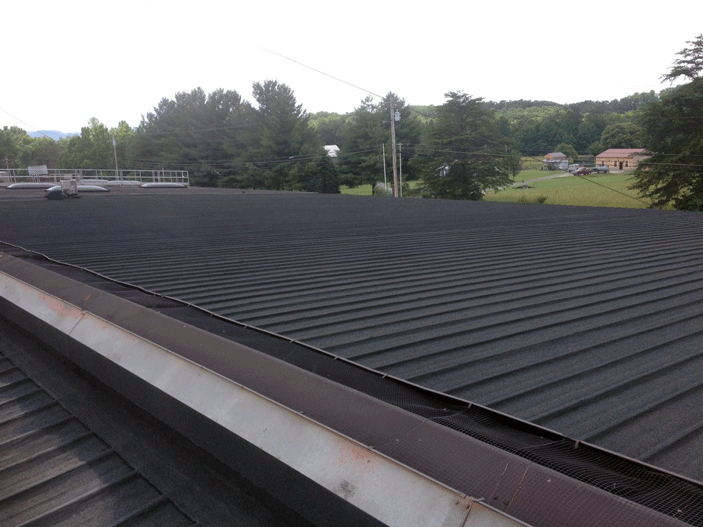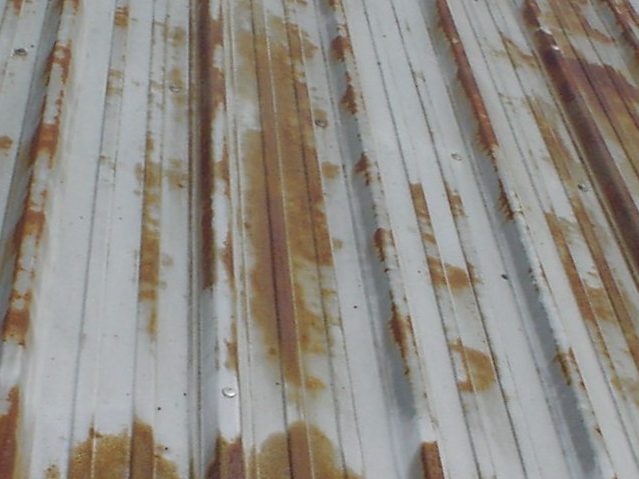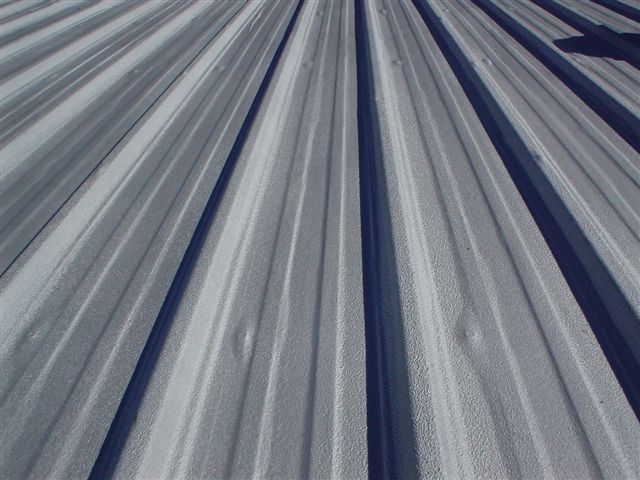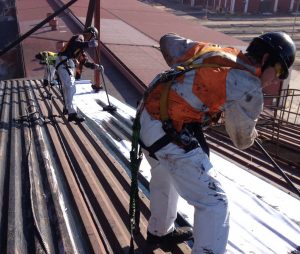 Commercial Roof Repair
The one-of-a-kind MR Multi-Ply Roofing System is designed specifically for metal buildings with pitched metal roofs.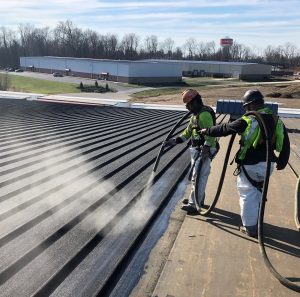 Granule Application
The final step of the comprehensive MR Multi-Ply Roofing System adds a protective layer of recycled carbon granules for ensured system longevity.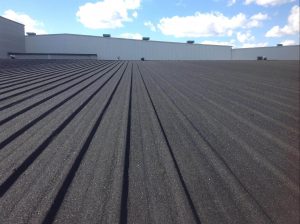 Eliminating Roof Penetrations
Penetrations on your roof allow water to easily enter the facility. The MR Multi-Ply Roofing System utilizes additional sheets of system flashing where needed.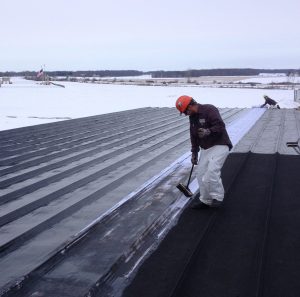 Winter Installation
See how Thermal-Tec's MR Multi-Ply Roofing System handles winter installations - something other roofing companies can't do.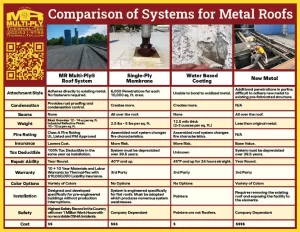 Repair System - Comparison Sheet PDF
See how the MR Multi-ply Roofing System outperforms all other repair systems in every respect: Fire Rating, Durability, Condensation Control...and more.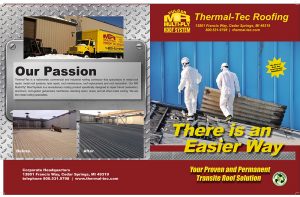 Transite - There is an Easier Way PDF
Thermal-Tec has covered and contained nearly 2 million square feet of Transite roofing systems. Our MR Multi-Ply System keeps Transite working for you and out of landfills!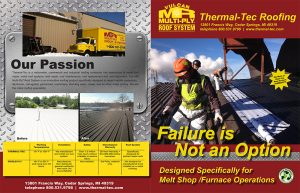 Failure is Not an Option PDF
You know the dangers of water and wet charge materials in foundries. 94% of our installed systems need no service over the lifetime of the warranty.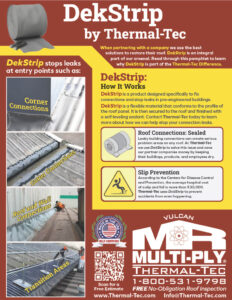 DekStrip by Thermal-Tec PDF
Leaky building connections are a serious problem, costing you money. Learn how Thermal-Tec uses DekStrip to stop building connection leaks.
There is a Better Way PDF
The MR Multi-Ply Roof System vs. Single-Ply. Your pre-engineered building requires a precision-engineered solution!